Reif Center Theater Packages at Wildwood Resort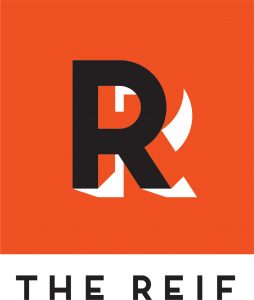 The Grand Rapids, Minnesota arts community is a vital part of what makes northern Minnesota so unique. There is no better example than The Myles Reif Center for Performing Arts! The Reif Center brings a broad spectrum of performances to Grand Rapids from comedy to concerts, dance and theater. Now you can take advantage of this gem of Itasca by combining a relaxing getaway trip to Wildwood Resort and a visit to The Reif!
What a wonderful way to celebrate an anniversary, or perhaps just a weekend getaway for two. Our theater packages include lodging in one of our cozy year round cabins and Reif Center tickets for your group. Cabin accommodations and tickets are also available for groups of any size!
Book your Reif Center Weekend Getaway today.

Performance & Date

Performance Description

Wildwood Resort Pricing

Turtle Eggs – 9/9/17 @ 7:30p.m.

Hometown boy Timmy Saxhaug, of Trampled By Turtles, hosts this event which pulls together his "top picks" for music you need to hear. These up-and-coming groups include the Minnesota-based Erik Koskinen, whose working-class country sound "would make Merle Haggard proud." (Minneapolis Star Tribune). Also in the line-up is high-energy folk duo Dead Horses and the Twin Ports-based country group Feeding Leroy.

Stay 2 Nights & Get a 3rd Night FREE +
1 FREE Theater Ticket!
Takin' It To The Limit: An Eagles Tribute –
9/15/17 @ 7:30 p.m.

Performance Description

Two bands, Collective Unconscious and The Fabulous Armadillos, combine talents to present a remarkable tribute concert to The Eagles – the quintessential band of the '70s and '80s. Selling out audiences at the Chanhassen Dinner Theater and all over Minnesota, you'll be singing along to such hits as "Take it Easy," "Life in The Fast Lane," "Desperado," and many more.

www.fabulousarmadillos.com

Stay 2 Nights & Get a 3rd Night FREE +
1 FREE Theater Ticket!
Brian Jarvi Unveiling – 9/16/17 @ 6:00 p.m.

Internationally renowned, wildlife artist, and Grand Rapids resident, Brian Jarvi is poised to complete a massive, 7-panel diorama, entitled AN AFRICAN MENAGERIE, that will be the centerpiece of a major traveling museum exhibition, embarking on a national tour in September. The tour will also feature over 50 additional artworks which the artist created especially for the exhibition. Before it is crated up for its cross-country journey, the artist wanted to share the entire project with friends, collectors, and residents from his home town and the surrounding area. An unveiling, followed by comments from the artist will be the highlight of this event, which also includes an hors d'oeuvres reception.

Stay 2 Nights & Get a 3rd Night FREE +
1 FREE Theater Ticket!
Fathom Lane – 9/21/17 @ 7:30 p.m.

After producing two critically acclaimed albums Fathom Lane has been getting international attention for their wonderfully indefinable sound. Songwriter Michael Ferrier cites classic touchstones such as The Velvet Underground, Tom Petty, Gram Parson's "Cosmic American Music", and the Laurel Canyon songwriters, but even with these influences Fathom Lane manages a contemporary sound. The blend of Ferrier's steady and simple tenor with fellow singer Ashleigh Still's more mellifluous soul is a main feature of the rich sound Fathom Lane brews; the band invite their listeners in and then delight them with audio surprises.

www.fathomlane.com

Stay 2 Nights & Get a 3rd Night FREE +
1 FREE Theater Ticket!
SWEET HONEY IN THE ROCK® –
9/22/17 @ 7:30 p.m.

Grammy Award-nominated and globally-renowned a cappella ensemble SWEET HONEY IN THE ROCK® continues to cultivate, evolve, and add memorable moments to their indelible legacy as activists and artists. For over 40 years they have stayed true to their mission to educate, entertain, and empower their audience and community through the dynamic vehicles of a cappella singing and American Sign Language interpretation. Their critically-acclaimed new album #LoveInEvolution, integrates many of the African American musical genres such as blues, spirituals, traditional gospel hymns, rap, reggae, African chants, hip hop, ancient lullabies, and jazz improvisation which have contributed to Sweet Honey's core and patented style.

www.sweethoneyintherock.org

Stay 2 Nights & Get a 3rd Night FREE +
1 FREE Theater Ticket!
"Matinee" by Stuart Pimsler Dance & Theater
9/30/17 @ 7:30 p.m.

A female performer enters the theater, sitting amidst the audience. A film starts. Set in the 1940s, we watch as passengers board a train, separately waving goodbye to friends and lovers. They sit down next to each other and as the train gathers speed the film breaks. As the realities on stage and screen begin to blur, the characters in Matinee yearn to escape from their everyday lives with the hope of finding human connection and romance. Like a narrative puzzle, each scene explores the complexities of relationships between these characters.

www.stuartpimsler.com

Stay 2 Nights & Get a 3rd Night FREE +
1 FREE Theater Ticket!
Family Tradition starring Marty Haggard, Tommy Cash & Dion Pride
10/5/17 @ 7:30 p.m.

"Family Tradition" is a wonderful show hosted by Marty Haggard, son of Merle Haggard, with special guests Tommy Cash and Dion Pride. It is an up-close and personal show filled with great stories, beautiful memories, and hit songs of the Legends as told and performed by their children and brother. Sit back and enjoy an evening that you will cherish for a lifetime.

www.martyhaggard.com

Stay 2 Nights & Get a 3rd Night FREE +
1 FREE Theater Ticket!

Junie B. Jones – 9/6/17 @ 6:30 p.m.

Dear first-grade journal,

Hooray, hooray! TheatreworksUSA is making a musical all about me, Junie B. Jones! (The B stands for Beatrice, only I do not like Beatrice. I just like B and that's all.)

This is the bestest musical ever, with loads of funny songs, and it's all based on a bunch of books this lady, Barbara Park, wrote about me and the things I do in first grade.

I think I might like first grade after all!

Love, (but not the mushy kind)
Junie B.

Recommended for grades K – 5

www.theatreworksusa.org

Stay 2 Nights & Get a 3rd Night FREE +
1 FREE Theater Ticket!

Sweet Land, the musical

The Ivey Award-winning History Theatre's production of Sweet Land, the musical, follows the story of Inge Altenberg as she journeys to America to marry a bachelor farmer, sight unseen. In the wake of WWI, Inge's German heritage turns her new neighbors against the match. Under cathedral skies, the determined young immigrant and her stoic farmer fight for their lives, facing their own misgivings and the harshness of an unforgiving land. A lyrical celebration of hard-won independence and a reflection of generations past, Sweet Land, the musical, reminds us of who we are – and where we came from.

Stay 2 Nights & Get a 3rd Night FREE +
1 FREE Theater Ticket!
Russian String Orchestra
10/12/17 @ 7:30 p.m.

Comprised of some of Russia's finest young string players, the Russian String Orchestra (f/k/a Chamber Orchestra Kremlin) has carved a niche for itself under the creative baton of founder and music director Misha Rachlevsky. Their vast repertoire includes over 1000 compositions from early Baroque to works written on commission from Misha Rachlevsky by composers from Russia, Europe, and the USA. The Orchestra's warmth and high energy create addictive performances that stay with listeners long after the last note has been played.

www.kremlinontour.com

Stay 2 Nights & Get a 3rd Night FREE +
1 FREE Theater Ticket!

DIAVOLO – 10/17/17 @ 7:30 p.m.

Recently featured on America's Got Talent, DIAVOLO | Architecture in Motion® explores the relationship between the danger of our environment and the fragility of the human body. A fusion of everyday movement, ballet, contemporary, acrobatics, gymnastics, martial arts, and hip-hop, what transpires on stage is like a live abstract painting. You have to see it to believe it, and even then it will astound you.

www.diavolo.org

Stay 2 Nights & Get a 3rd Night FREE +
1 FREE Theater Ticket!

Gaelynn Lea – 10/19/17 @ 7:30 p.m.

Gaelynn Lea, a musician from Duluth, MN, has been playing violin for over twenty years. She began learning traditional Celtic and American fiddle tunes at the age of 18. During her college years Gaelynn started sitting in with various folk/rock musicians and developed an improvisational style all her own. Eventually she began singing and dabbling in songwriting. Her experimental fiddle tunes aim is to create a meditative, layered sound that allows the listener's mind to drift. Gaelynn has played alongside many notable Minnesota musicians over the years, including Alan Sparhawk, Charlie Parr, and Billy McLaughlin.


www.violinscratches.com

Stay 2 Nights & Get a 3rd Night FREE +
1 FREE Theater Ticket!
One Night in Memphis
10/20/17 @ 7:30 p.m.

"One Night in Memphis" is a rocking concert tribute to legendary Sun Records recording artists Carl Perkins, Johnny Cash, Jerry Lee Lewis, and Elvis Presley. Created and directed by John Mueller from the highly acclaimed show Winter Dance Party®, this show has met with the same accolades: sell out shows and standing ovations.

Be a witness to a rock and roll royalty jam session filled with true American music, featuring the hits "Blue Suede Shoes," "Folsom Prison Blues," "Great Balls of Fire," "Whole lotta Shaking Going On," "Shake, Rattle and Roll," "Don't Be Cruel," "Hound Dog," and many, many more!

www.presleyperkinslewiscash.net

Stay 2 Nights & Get a 3rd Night FREE +
1 FREE Theater Ticket!
STOMP
11/3/17 @ 7:30 p.m.
11/4/17 @ 7:30 p.m.

STOMP is explosive, inventive, provocative, witty, and utterly unique – an unforgettable experience for audiences of all ages. The eight-member troupe uses everything but conventional percussion instruments – matchboxes, wooden poles, brooms, garbage cans, Zippo lighters, hubcaps – to fill the stage with magnificent rhythms. Year after year, audiences worldwide keep coming back for more of this pulse-pounding, electrifying show.

www.stomponline.com

Stay 2 Nights & Get a 3rd Night FREE +
1 FREE Theater Ticket!
James Sewell Ballet with the Ahn Piano Trio
11/8/17 @ 7:30 p.m.

James Sewell Ballet joins forces with the exciting and unique style of the Ahn Trio to create a new dance piece with the Trio's arrangement of Prince's Purple Rain and other existing repertoire. During this performance the three sisters will accompany the dancers, then delight you with their special, unspoken virtuosity. Also on the program will be a new commissioned work by James Sewell set to Dvorak's Romance for Violin and Orchestra.

www.jsballet.org

Stay 2 Nights & Get a 3rd Night FREE +
1 FREE Theater Ticket!
Zlata Chochieva
11/12/17 @ 2:00 p.m.

The international press describes Zlata Chochieva as "the possessor of a comprehensive technique who brings an inner glow to every bar… Poetic and pianistic command could hardly go further" (Gramophone). Crescendo magazine speaks of an "amazing easiness and extraordinary inner power" and Piano News writes: "In each piece, she seems to be telling a story which words are unable to express."

www.zlatachochieva.com

Stay 2 Nights & Get a 3rd Night FREE +
1 FREE Theater Ticket!
The Pines
11/16/17 @ 7:30 p.m.

Iowa-born/Minneapolis-based folk rock artists The Pines have created a loyal following for their lush, layered sound and poetic lyrics inspired by the land and folklore of the American Midwest. Bridging the folk, roots, and indie worlds, their modern take on American music has been dubbed by Rolling Stone's David Fricke as "quietly gripping." Intricate guitar interplay layered over an atmospheric keyboard and vocal harmonies form the core of The Pines' instantly recognizable sound.

www.thepinesmusic.com

Stay 2 Nights & Get a 3rd Night FREE +
1 FREE Theater Ticket!
John Berry Christmas
12/1/17 @ 7:30 p.m.

Mention his name to just about any country music lover and the response will likely be, "What a voice!" Berry's incredible tenor has delivered chart-topping singles such as "Your Love Amazes Me," "Standing on the Edge of Goodbye," "I Think About It All The Time," "Change My Mind," and "You and Only You." But it was his stunning performance of the title track of the 1995 CD O Holy Night that led to his most enduring legacy. John Berry began doing a Christmas tour in 1996 and this year marks his 21st consecutive Christmas concert series.

Stay 2 Nights & Get a 3rd Night FREE +
1 FREE Theater Ticket!
"The Nutcracker" by Reif Dance
12/8/17 @ 6:30 p.m.
12/9/17 @ 6:30 p.m.
12/10/17 @ 2:00 p.m.

Recreated from the classical ballet by Tchaikovsky, and performed by our superb Reif Dancers, The Nutcracker tells the enchanting story of young Clara who dreams that her nutcracker doll is transformed into a valiant prince. After defeating the evil Mouse King and his army, they are transported to the fantastical Land of Sweets where they are welcomed by a host of delectable characters. A winter holiday tradition, this performance, with its passionate music, beautiful costumes and elegant dancing, will leave your family warm with good cheer.

www.reifdance.org

Stay 2 Nights & Get a 3rd Night FREE +
1 FREE Theater Ticket!
Rock & Roll Xmas Show
12/16/17 @ 7:30 p.m.

BACK BY POPULAR DEMAND! Rock & Roll Xmas Show is a Vegas-caliber, multimedia performance that mixes music, comedy, parodies, and even a game show! Join an all-star cast of musicians as they rock their way through timeless holiday classics and deliver new takes on holiday hit songs. You'll hear Christmas standards like Silent Night, God Rest Ye Merry Gentlemen, Rockin' Round the Christmas Tree, The Little Drummer Boy, and many more like you've never heard them performed before!

Stay 2 Nights & Get a 3rd Night FREE +
1 FREE Theater Ticket!
All Is Calm: The Christmas Truce of 1914
12/20/17 @ 7:30 p.m.

The Western Front, Christmas, 1914. Out of the violence comes a silence, then a song. A German soldier steps into No Man's Land singing "Stille Nacht." Thus begins an extraordinary night of camaraderie, music, peace. A remarkable true story, told in the words of the men who lived it.

www.theaterlatteda.com

Stay 2 Nights & Get a 3rd Night FREE +
1 FREE Theater Ticket!

The Home Fires – 12/21/17 @ 7:30 p.m.

Vicky Emerson and Sarah Morris began touring together in support of their recent individual releases. Initially, their idea was that a shared tour made financial sense, but at their first rehearsal everything changed. With Sarah's clear, melodic voice combined with Vicky's warm and weathered harmony, they discovered a completely new sound. A sound that combines traditional country and Americana music with stellar harmonies accompanied by their guitars and piano. And it's a sound that audiences can't get enough of. At their debut radio interview on Radio Heartland as a duo, the host Mike Pengra from Minnesota Public Radio, declared, "It's as if Bonnie Raitt and Lucinda Williams joined forces!"

www.thehomefires.bandzoogle.com

Stay 2 Nights & Get a 3rd Night FREE +
1 FREE Theater Ticket!

Playing By Air – 1/1/18 @ Noon & 3:00 p.m.

Playing By Air captivates audiences with a joyful fusion of music, juggling, and circus in which traditional theatricality meets absurd comedy. The award-winning performers of Playing By Air share their sense of playfulness and breathtaking feats in a production enjoyed equally by adults, families, and children. Audiences are drawn into the performance with a contagious attitude of expressive play and creativity.

www.playingbyair.com

Stay 2 Nights & Get a 3rd Night FREE +
1 FREE Theater Ticket!

Cellula – 1/12/17 @ 6:30 p.m.

When Z Puppets Rosenschnoz and In the Heart of the Beast Mask and Puppet Theatre – two of the most dynamic and inventive puppet theatre companies in the nation – decide to join forces, you know something magical is going to happen. And what they have created is something truly special. Described as "a bedtime story by biologists" Cellula is a black-light puppet theatre piece that uses cellular division, reproduction, and mitosis (as told by a mother to her daughter) as a magical, microscopic examination of what connects every single thing on the planet.

www.zpuppets.org

Stay 2 Nights & Get a 3rd Night FREE +
1 FREE Theater Ticket!

Andreas Klein – 1/14/18 @ 2:00 p.m.

German Pianist Andreas Klein has distinguished himself as a dynamic and compelling performer with his command of a wide range of tonal colors and imaginative interpretations. The New York Times declared him "A pianist who makes silences sound like music".

Stay 2 Nights & Get a 3rd Night FREE +
1 FREE Theater Ticket!

Erik Koskinen – 1/18/17 @ 7:30 p.m.

"The best country songwriter in Minnesota, Erik Koskinen doesn't sing about tailgating, partying with babes and driving down dirt roads. He's more old school, with a focus on working-class themes, whether it's about the effects of oil in "Boomtown," the calling of a musician in "Six Pack of Beer and a Pack of Cigarettes" or the challenges of being unemployed on Independence Day in "Slow Burn." Those tunes are on his splendid second album, "America Theatre," a collection that would make Merle Haggard proud."
-Minneapolis Star Tribune

Stay 2 Nights & Get a 3rd Night FREE +
1 FREE Theater Ticket!

The Broadway Boys – 1/27/18 @ 7:30 p.m.

The Broadway Boys is a collection of the hottest male voices currently working on the New York stage. Through their dynamic vocal prowess and redefining arrangements, the Boys add elements of Pop, Funk, Gospel, Jazz, and Folk to show tunes and classic pop songs. Explore harmonies rarely presented by Broadway singers, the Broadway Boys have been described as a "symphony of sound."

www.bwayboys.com

Stay 2 Nights & Get a 3rd Night FREE +
1 FREE Theater Ticket!

Grounded – 2/1/18 @ 7:30 p.m.

In Grounded, a hotshot fighter pilot finds her career in the sky interrupted by an unplanned pregnancy. Reassigned to a "desk job," she fights a war by day, and then returns to her family and her daughter's pink ponies by night. As she remotely operates drones in Afghanistan from a windowless trailer outside of Vegas, her life in the desert begins to collide with the desert she is patrolling on the other side of the world. This compelling and searing look at moral responsibility, contradictory choices, and modern warfare seamlessly blends the personal and the political as it explodes our assumptions about war, family, and the power of storytelling.

Stay 2 Nights & Get a 3rd Night FREE +
1 FREE Theater Ticket!
I am He Said: Music of Neil Diamond
2/3/18 @ 7:30 p.m.
With songs like Cracklin' Rosie, Song Sung Blue, and Sweet Caroline, Neil Diamond sold over 100 million records worldwide, and produced musical hits spanning five decades. As a Tin Pan Alley song writer in the mid-60s, he penned songs recorded by everyone from Elvis Presley to Deep Purple and, of course, the Monkee's classic, I'm A Believer. Join Matt, Jeff, and Tommy Vee (sons of the legendary Bobby Vee), for a celebration of this amazing music icon.
Stay 2 Nights & Get a 3rd Night FREE +
1 FREE Theater Ticket!

Winter Dance Party® – 2/8/18 @ 7:30 p.m.

"Winter Dance Party"® is an authentic recreation of Buddy Holly, Ritchie Valens and the Big Bopper's final tour, and the only show endorsed by the stars' estates. The performance includes over two hours of unbridled, high voltage entertainment featuring all the hit songs of the 50's era: That'll Be the Day, Peggy Sue, La Bamba, Chantilly Lace, and many more.

www.winterdanceparty.com

Stay 2 Nights & Get a 3rd Night FREE +
1 FREE Theater Ticket!

Petra & the Wolf – 2/9/18 @ 6:30 p.m.

A new work for young audiences inspired from the Prokofiev classic Peter and the Wolf, with captivating large-scale puppetry by Glass Half Full Theatre and a new instrumental score written and performed live by Mother Falcon, a band NPR describes as "the little orchestra that can seemingly do the impossible." This original work introduces the mischievous but fearless Petra, the granddaughter of the fabled Peter. When a wolf threatens her home and animal friends, her adventures become a showcase of bravery and compassion. Family audiences will walk away from this stunning piece of visual & musical storytelling with a new sense of empathy for the animals that share our earth.

www.holdenarts.org

Stay 2 Nights & Get a 3rd Night FREE +
1 FREE Theater Ticket!
Baskerville: A Sherlock Holmes Mystery
2/14/18 @ 7:30 p.m.

Laughter is "Elementary, my dear Watson." Ken Ludwig's acclaimed adaptation of Sir Arthur Conan Doyle's 1902 classic mystery, The Hound of the Baskervilles, is full of intrigue and… laughs as 5 actors portray 40 quirky characters, venturing deep into a world filled with disguises, silly accents, and murderous deceit. The male heirs of the Baskerville line are being murdered one by one, and the renowned sleuth, Sherlock Holmes, along with his trusted side-kick Dr. Watson, must work feverishly to crack the curse before it dooms the newest heir. Join the investigation as these intrepid detectives follow leads, unravel clues, hit dead-ends, and zigzag with the story until the shockingly funny conclusion.

Stay 2 Nights & Get a 3rd Night FREE +
1 FREE Theater Ticket!

Reina del Cid – 2/15/18 @ 7: 30 p.m.

Part singer/songwriter group, part rock band you can find Reina del Cid and company at the intersection of lyrical storytelling, catchy riffs, and scorching solos.

After building a devoted online following as a solo artist, Del Cid teamed up with talented musicians Toni Lindgren, Zach Schmidt, and Andrew Foreman to develop a sophisticated sound with broad appeal, drawing in mixed crowds from jamheads to college students to white haired intelligentsia.

Reina del Cid and her band cut their teeth in 2013 with a weekly residency at the Amsterdam Bar and Hall in downtown St. Paul, which they held for nearly two years before moving on to tour nationally and release their 2015 album, The Cooling. In January, Del Cid released a music video for the song "Death Cap," filmed in Iceland and directed by the band's longtime creative collaborator, Jason Ho. Their music has recently been featured by Paste Magazine, NPR, and Baeble Music, and they plan to release their next full-length record in 2017.

Stay 2 Nights & Get a 3rd Night FREE +
1 FREE Theater Ticket!

Craig Karges "The Extraordinist"

Craig Karges' performance is a touch of magic in an age dominated by technology. He combines the art of magic with the science of psychology and the power of intuition to create extraordinary events, live, on stage. Karges dazzles the eye and captivates the mind during his spellbinding performance as tables float, minds are read and metal bends. When the curtain falls, you are not certain whether you have been under the spell of a wonderful illusion or you have witnessed an extraordinary reality.

Stay 2 Nights & Get a 3rd Night FREE +
1 FREE Theater Ticket!
Pirate School: Follow Your Compass
2/22/18 @ 6:30 p.m.

This riotous, interactive pirate escapade satisfies children's universal curiosity for the briny buccaneers of yore, while promoting everyday polite behavior and social-courage. Now in its 24th season, Pirate School! has delighted thousands of families with a mischievous blend of improvisational clown theater and its signature brand of boisterous full-audience participation. Parents marvel as their kids become "good pirates," swaggering out of the theater transformed by this heartwarming family show.

Recommended for grades K-5

Stay 2 Nights & Get a 3rd Night FREE +
1 FREE Theater Ticket!
Reif Dance Company Show
3/2/18 & 3/3/18 @ 7:30 p.m.

Reif Dance is the premier dance school in the region, and our Reif Dance Company showcases the best of the best. Their talent will blow you away! The Company Show brings together original, classical, contemporary, and modern dance. Presenting works by professional choreographers as well as student choreography. A special collaboration with GRHS Bands will be the highlight this year as they perform excerpts from West Side Story.

Stay 2 Nights & Get a 3rd Night FREE +
1 FREE Theater Ticket!

Good Lovelies – 3/4/18 @ 7:30 p.m.

The aptly named Good Lovelies are Caroline Brooks, Kerri Ough, and Sue Passmore. All of them best friends, the Ontario-based trio charms with their impeccable vocals, winsome songwriting, and on-stage banter drawn from a seemingly endless succession of comedic adventures on the road and at home. And it's not just audiences falling in love with the Good Lovelies, the group are 4-time winners at the Canadian Folk Music Awards and 2010 Juno Award winners.

Stay 2 Nights & Get a 3rd Night FREE +
1 FREE Theater Ticket!

Pam Tillis – 3/10/18 @ 7:30 p.m.

As the child of Country Music Royalty, Pam Tillis was determined from a young age to find her own way in music as a singer and songwriter. Now in the third decade of her career, with 6 number ones, 14 top ten singles, 2 Grammys, 2 CMA wins, and many more prestigious nominations, Pam Tillis' star shines ever brighter.

Stay 2 Nights & Get a 3rd Night FREE +
1 FREE Theater Ticket!

The Social Animals

The Social Animals are a full time, van-living young band. They speak through elegantly sarcastic, thoughtful lyrics with memorable melodies splattered across a canvas of indie rock instrumentation. They don't do backflips at their live shows or slide across their knees into guitar solos. Instead, they play their music passionately and honestly, carrying both the intensity to move feet and the delicacy to keep them still. Between songs, their dry commentary on the status of their lives and the world around them appeals to the type of person who, perhaps, spends time actually reading through a band bio.

Stay 2 Nights & Get a 3rd Night FREE +
1 FREE Theater Ticket!

Seedfolks – 3/18/18 @ 6:30 p.m.

Based on the book by Newbery Medal-winning author Paul Fleishman, Seedfolks is about an immigrantneighborhood in Cleveland, Ohio that is transformed by a community garden. Nine-year-old Kim plants six lima bean seeds in the vacant lot next to her apartment building to honor the father she never knew. Slowly, each member of the community finds a reason to plant their own seeds, resurrecting a derelict lot and uniting a fractured neighborhood. Actress Sonja Parks embodies the 11 distinct voices of Gibb Street in this enthralling one-woman production.

Stay 2 Nights & Get a 3rd Night FREE +
1 FREE Theater Ticket!
Close to You: Music of the Carpenters
3/24/18 @ 7:30 p.m.

Considered one of the best vocalists of all time, Karen Carpenter captured the attention of a generation with the surprisingly deep material of her unabashedly catchy pop music. Singer and playwright Lisa Rock has compiled a moving tribute to the music and life of Carpenter and brings it to the stage with her 6-piece band. Dedicated to re-creating the true sound of The Carpenters, Rock and her band showcase some of the most memorable songs of the 70s including "We've Only Just Begun," "Rainy Days and Mondays," and of course "Close to You."

Stay 2 Nights & Get a 3rd Night FREE +
1 FREE Theater Ticket!

Artaria String Quartet – 3/26/18 @ 7:30 p.m.

Now beginning its third decade," the Artaria String Quartet was recently lauded by the St. Paul Pioneer Press — "Artaria Quartet is likely to give eloquent voice to whatever work it tackles." Artaria has served as MPR Artists-in-Residence and was featured on Twin Cities Public Television in the Minnesota Orginal series. The quartet has appeared at major summer festivals including the Banff Centre in Canada, Festival de L'Epau in France, and the Tanglewood Music Center in Lenox, MA. Currently they direct the Stringwood Chamber Music Festival each summer in Southeast Minnesota.

Stay 2 Nights & Get a 3rd Night FREE +
1 FREE Theater Ticket!

Go. Dog. Go! – 3/27/18 @ 6:30 p.m.

Go, Dog. Go! brings the adventures of P.D. Eastman's book to life in a frolicking musical dog party. The cast of this beloved preschool favorite has gone to the dogs—with cars, hats, audience participation, and even a wild game of ball as this hilarious visual spectacle manages to sneak in some important lessons about life between innings. Go, Dog. Go! is a musical romp full of surprises, color, clowning, vaudeville, singing/barking, and of course, six lovable dogs!

Based on the book by P.D. Eastman. Copyright ©1961 by P.D. Eastman. Copyright renewed 1989 Mary L. Eastman. Originally commissioned and produced by Seattle Children's Theatre.

Recommended for Grades: Pre K–2nd

www.childsplayaz.org/GDGNatTour

Stay 2 Nights & Get a 3rd Night FREE +
1 FREE Theater Ticket!
"River Songs & Tales with Mark Twain" by VocalEssence
4/4/18 @ 7:30 p.m.

VocalEssence Ensemble Singers, together with Don Shelby (former WCCO news anchor) as Mark Twain, celebrate life on the Mississippi River. Through choral music and the spoken word, VocalEssence takes listeners on a musical journey of the past and present—choral masterpieces, favorite folksongs, traditional spirituals, and Americana—all paired with the words of Mark Twain.

Stay 2 Nights & Get a 3rd Night FREE +
1 FREE Theater Ticket!
Good Night Moon & The Runaway Bunny
4/11/18 @ 6:30 p.m.

Adapted from Margaret Wise Brown's sixty-year-old classic, GOODNIGHT MOON is a celebration of familiar night-time rituals, while THE RUNAWAY BUNNY's pretend tale of leaving home evokes reassuring responses from his loving mum. Both feature the endearing animal puppets, stunning scenic effects, and evocative music that have earned international recognition for Mermaid Theatre. The hour-long staged adaptation brings a fresh appreciation of the stories and images that have delighted several generations.

Recommended for ages 2-7

Stay 2 Nights & Get a 3rd Night FREE +
1 FREE Theater Ticket!

Siama's Congo – 4/19/18 @ 7:30 p.m.

Feel good music from the Heart of Africa.

Congolese guitarman Siama Matuzungidi recorded hundreds of hits and toured the world with soukous greats until making Minneapolis home base. Siama's picking style is legendary and his mbira (thumb piano) is positively transfixing. He and partner Dallas sing up a sweet storm and, along with authentic drum and belafon (a calabash marimba), they'll take you back in time to the under-the-stars sounds of DR Congo and upbeat soukous of East African dance floors.

Stay 2 Nights & Get a 3rd Night FREE +
1 FREE Theater Ticket!

Journey to Oz – 4/20/18 @

The works of L. Frank Baum are numerous, and his tales of Dorothy and her adventures in Oz are his most beloved. In this fantastic new adaptation, audience members become a part of the production playing roles alongside professional actors, singing, creating sound effects, participating in call and response, and more! When the cyclone comes, the entire theater enters the eye of the storm with whisking lights and exciting music created by lauded composer, Josh Totora.

Recommended for grade K-6.

www.exptheater.org

Stay 2 Nights & Get a 3rd Night FREE +
1 FREE Theater Ticket!
Arlo Guthrie, The Re: Generation Tour
5/3/18 @ 7:30 p.m.

In his more than fifty-year career, Woodstock veteran Arlo Guthrie has established a legacy as one of the world's most esteemed folk singers. From "Alice's Restaurant Massacree" to "Massachusetts," Guthrie's powerful, and sometimes satirical, writing has inspired fans across America and elsewhere. Arlo Guthrie's father Woody hoped one day to have enough kids to form a family band, traveling the country and singing their songs together – Generations. The Re: Generation tour is the spirit of an American family making music together. Arlo's children Abe and Sarah Lee will be joining their dad to present music of the Guthrie Generations.

Stay 2 Nights & Get a 3rd Night FREE +
1 FREE Theater Ticket!

Romantica – 5/17/18 @ 7:30 p.m.

"It feels like a resurrection," frontman/songwriter Ben Kyle says of Shadowlands, Romantica's fourth album and first new release in seven years. Shadowlands was released on Last Chance Records in the US and At The Helm Records in The UK in February 2017.

Indeed, the emotion-charged set marks a creative rebirth for the sprawling Minnesota-based ensemble, with Kyle's evocative vocals and vivid songwriting illuminated by his bandmates' organic instrumental rapport. Romantica's lush, melodic songcraft has won considerable attention in the Americana/alt-country community, but the Irish-born Kyle's unique perspective resists easy categorization. While the band's personnel has shifted and evolved over the years, its unique musical vision has remained consistent.

Kyle formed Romantica with some like-minded locals. Within a few months, the band had signed with a local indie label and released its 2004 debut It's Your Weakness That I Want, which received substantial regional attention, winning a Minnesota Music Award as Best Americana Album. 2007's America raised Romantica's profile considerably, winning widespread national acclaim. 2009's Control Alt Country Delete was an audacious experiment, recorded on the cheap in a single day following a successful stand at Austin's South by Southwest music festival.

During Romantica's extended hiatus, Kyle released a self-titled solo album as well as a collaborative effort with Carrie Rodriguez, pointedly titled We Still Love Our Country.

"Romantica has done more than pick up where it left off, it has grown wiser. The new record is a hallelujah from the mountaintop, country soul in the truest sense." – Minnesota Monthly

Stay 2 Nights & Get a 3rd Night FREE +
1 FREE Theater Ticket!