Since a picture speaks 1,000 words I'm going to let these photos tell the story of the last week or so at Wildwood.  (Hint:  there was a lot of fishing, family time and fun at the lake!)  We also have had some fabulous FOOD so I included a recipe, too.  Enjoy!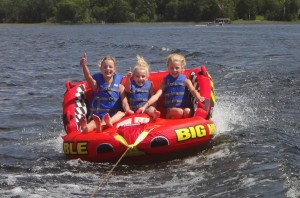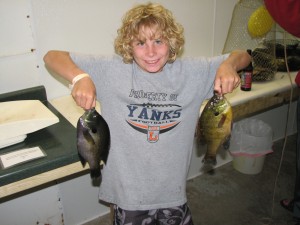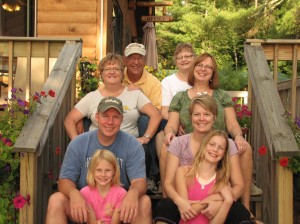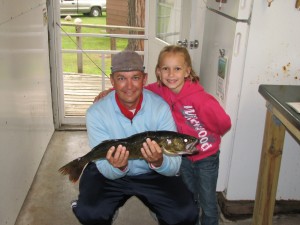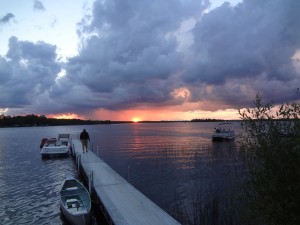 A neighbor on the lake shared her very fabulous rhubarb recipe with us.  I've lost track of how many times we've made it in our house this summer!
Rhubarb Meringue Dessert
2 Cups all-purpose flour
2 Tablespoons sugar
1 Cup cold butter or margarine
Filling:
2 Cups sugar
1/3 Cup all-purpose flour
1 Teaspoon salt
6 egg yolks, beaten
1 Cup Whipping Cream
5 Cups sliced, fresh or frozen(thawed) rhubarb
Meringue:
6 egg whites
1/2 Teaspoon Cream of Tartar
3/4 Cup sugar
1 Teaspoon vanilla extract
In a bowl, combine the flour and suar; cut in butter until crumbly.  Press into a greased 13×9 in. baking dish.  Bake at 350 for 20 minutes.  Cool on a wire rack while preparing filling.  In a bowl, combine the sugar, flour and salt. Stir in egg yolks and cream.  Add rhubar.  Pour over crust.  Bake at 350 for 50-60 minutes or until set.
In a mixing bowl, beat egg whites and cream of tartar on medium speed until soft peaks form.  Gradually beat in sugar, a tablespoon at a time until stiff peaks form.  Beat in vanilla.  Spread over hot filling.  Bake 12-15 minutes or until golden brown.  Cool on a wire rack.  Refrigerate for 1-2 hours before serving.  Refrigrate leftovers.  Yield:  12-15 servings.
***************************
There are lots of fun events going on in and around Grand Rapids this coming weekend!  Check out the Visit Grand Rapids Events Calendar for a listing.
Jay & Kim