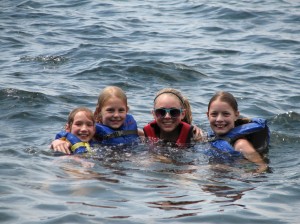 Today was such a beautiful day! We spent the day on the lake with family and enjoyed every minute of it. Boat problems kept us from tubing but we still took the pontoon out and swam in the clean, clear water of Bass Lake.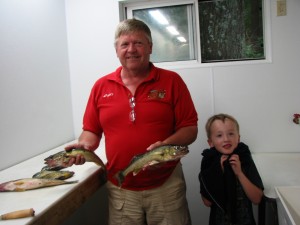 Fishing has been a little slow but most of our guests are finding enough fish to put in the fryer. We even had one generous group share their fresh catch at potluck last night! With temps hovering around 90 today I'm sure the bite will be a little better as the sun starts to go down.
One more thing before I close a very SHORT blog this week….we had a cancellation for the week of August 3rd to August 10th in White Pine Lodge. Looking for Summer Fun? Please call or email if you think you might be interested in booking our opening!
Kim & Jay