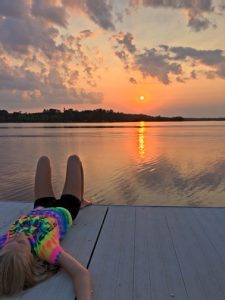 I don't think it would be an exaggeration to say we've talked to thousands of people in our 20 years at Wildwood Resort. It's a given that as they plan their resort vacations they will have questions. In our early years, one of the most frequent questions we got was "do you have indoor bathrooms?" Today the questions have definitely evolved. They are usually are about Wi-Fi and what cable sports channels we get! In order to help you choose the perfect resort in Minnesota we've compiled some of the most common questions people ask. But keep in mind that planning a stay at one of the hundreds of resorts here in MN will be a little different depending on the season.
Here are some things to consider as you plan for a spring vacation in Minnesota.
Spring in Minnesota can be a challenge. The weather can feel like summer is coming or it can feel like the winter we just left behind! Regardless of the temperature, it's also the season which always feels like a miracle to me. The longer days, warmer air, and the new leaves are so welcome after the briskness of winter. Plus, it's the perfect time to get away and celebrate winter's end!
What is the weather like in Minnesota during the Spring? 
Oh my. If only we could answer this question with some accuracy, we'd own an island somewhere tropical! Minnesota spring weather sometimes changes quickly that it's almost impossible to give guests an idea of what they might get. Yet, it's an important question to ask because you really want to prepare for anything. We have had Minnesota Fishing Opener weekends where folks got sunburns. Then other years, they had to wear their ice fishing gear in the boats. You just never know! 
How to pack also depends on your planned activities. We usually tell people to dress in layers if they plan to be outside – rain or shine. You can always peel off a jacket or sweatshirt, but there's no way to cope if you aren't dressed warm enough. Always throw in some rain gear if you're planning a northern Minnesota spring vacation. If your "up north" plans are for a relaxing weekend of movies or crafts indoors then we've got you covered. Our cabins are comfortable and cozy year round!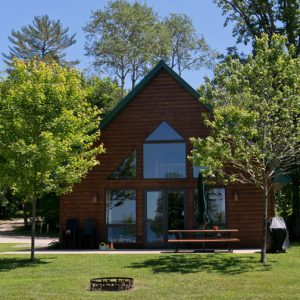 What cabin should I choose?
Price is an important aspect of cabin choice, but it's secondary to the importance of your group's needs. For example, do you have anyone in your group with mobility issues? If so, ask if there are steps to get into the cabin and/or steps inside the unit. Think about the widths of doorways and the size of bathrooms as it relates to wheelchairs. Does the bathroom have grab bars by the toilet and/or in the shower? What kind of flooring is in the cabin? If a lodging facility advertises it is "handicap accessible," you should expect your accommodations to meet federal ADA standards.
Here are some more things to take into consideration and ask about when making your plans.
If anyone in the group wants to travel with their pet(s) then make sure pets

are allowed

in the cabins. Do not bring their pets to a resort cabin which does not allow them. This goes for any day guests, also.

Is smoking allowed in the cabins? If not, make sure all members of your party know and will adhere to those rules.
While the number of bedrooms is important so is the number of beds! Some couples do not like to share a bed and some people don't like to share a bedroom.
Some people are uncomfortable sharing a bathroom. Make sure you know the needs of your group

in terms of

privacy. 

It's also important to know the resort rules about sleeping tents and/or RVs. Not all resorts will allow you to sleep extra guests outside. Be sure to ask this question if anyone wants to come up and stay in their camper.
How much will a cabin cost?
Each resort prices their cabins or stays a little

differently

. Some base it on the cabin and some base it on the number of people who will stay. 

Almost everyone has a different rate depending on the season of the year. Most of the time a longer stay (a week vs. 1 night) translates into a cheaper "per night" rate.
Knowing how many people are staying and the length of your stay will help get you an accurate price. With these two pieces of information, you should be able to ask for a total price for lodging, including tax.
Make sure you understand everything included in the lodging price. For example, some resorts charge extra for a boat slip or day guests. It's best for everyone involved to have a clear understanding of what's included and what will cost extra.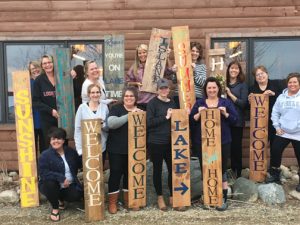 What is there to do in the Grand Rapids area?
This question is about as open-ended as a question can get. The answer depends entirely on two things: the age and the interests of the group vacationing together.
Families visiting an area in spring might find it challenging to find things for their kids to do. A lot of attractions in Minnesota tourism communities could have limited pre-summer hours. Perhaps they are not even open until Memorial weekend. Spring weather sometimes prevents kids from getting outside in the spring, especially on a short stay like a weekend. Ask about what there is to do with youngsters when it rains or if the weather isn't great outside. Our local Visit Grand Rapids organization promotes a calendar of events which can offer things to do for families. Ask if the community you are visiting has something similar. You might get the opportunity for some unexpected local experiences!
Also, being specific might help you get the information you want. Ask questions such as "We are coming up with our young grandchildren. What is there to do at your resort and/or in the area with young kids?"
In the Grand Rapids, MN area we like to promote these attractions, especially for families.
As you can see, vacationing at a resort during the spring in Minnesota has a lot to offer. If you have more questions or are ready to book your vacation, give us a call today or fill out our online form! We will be happy to answer any questions you have about staying here or things to do in the area.
Think Spring!
Kim & Jay