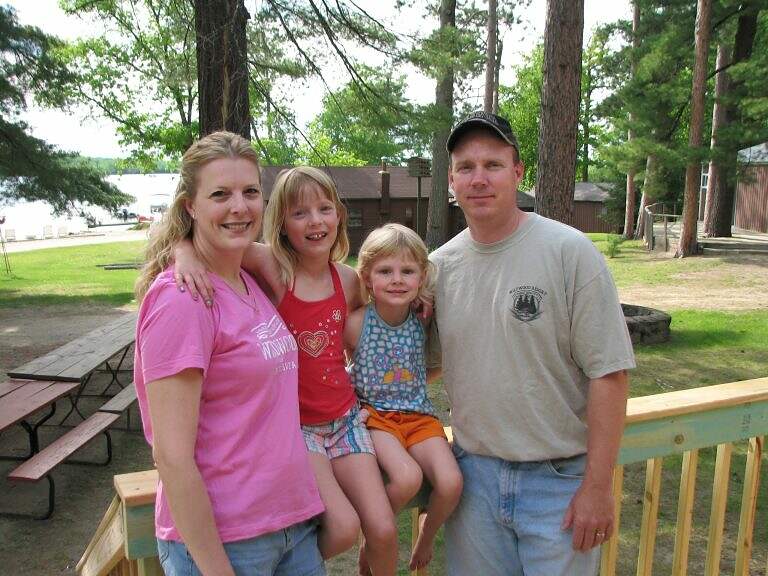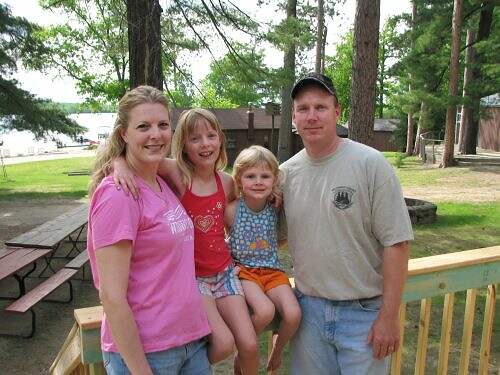 This fall my husband and I are facing something entirely new: an empty nest. We have had our older daughter home with us for her first few years after high school. But timing is such that as our youngest prepares to leave for college our oldest is also preparing to move away from home. We are so proud of our daughters and excited for their new adventures. We remember what it felt like to set off for something new! But we are so sad for ourselves.
As I anticipate the end of summer and a quiet house, I'm trying to reimagine our lives. I'm a fixer at heart so to feel better I started thinking about how to handle this new phase. Since Autumn is when our changes happen I have been focusing on fall and, specifically, fall in northern Minnesota. Since Grand Rapids is tucked into the woods and surrounded by lakes I've decided to take the advice we give to our guests on their Minnesota fall getaways and plan some fall activities we can anticipate.
When the trees begin to turn there is no place more beautiful than right here at home. We often advise our September guests to take a drive north on Highway 38 which is designated as the Edge of the Wilderness National Scenic Byway. With a resort to run and kids in high school sports we've only ever worked and watched volleyball in the fall. We've never really taken the time to just enjoy the Minnesota fall colors. We've appreciated them as we've driven to town and worked around the resort but we have never set off into the woods for the sole purpose of experiencing fall in Minnesota. So, Plan 1 is to explore the our beautiful area during color watch season either by car or hiking trail!


Grand Rapids is such a thriving community! There are many passionate community members who continue to create new reasons for people to spend Minnesota fall getaways in Grand Rapids, MN. There are four restaurants in particular that we love to recommend: Rapids Brewery, Unwined UpNorth, Klockow Brewery and the newest venue, Smoke on the Water. (It is so new the website isn't quite functional yet so visit them on Facebook!) All of them are locally owned and operated, well-run and maybe a little unexpected for the out-of-town visitor.

Besides great dining options, there are also many events and attractions to fill your fall weekend in Grand Rapids. Grand Rapids Riverfest happens on September 9th this year. It is a an event that was born out of the former KAXE 91.7 Mississippi Riverfest, a grassroots celebration of the new station along the banks of the Mississippi River in Grand Rapids, MN. Fifteen years later Grand Rapids Riverfest is simply the best party in Grand Rapids. In addition to the music, the festival also incorporates local restaurants and breweries, giving you a literal taste of life in GR. This event is just one of many opportunities to explore and enjoy this fall. So Plan 2 is to get out of the house for some date nights and enjoy all of the great restaurants and area attractions in our area.


Obviously, we are a lodging property so you know I'm going to talk about fall getaways! With newfound free time, a trip out of town is the most logical thing to plan for in my mind. We own and operate my favorite resort in Minnesota!! However, when we want to get away from our work, we book some time at one of the many other Minnesota resorts. We really enjoy spending time in Duluth or on the North Shore so we often head that way when we take a little break. Maybe this year we'll go west instead. But for you, dear Blog Reader, you should come and stay with us! Wildwood Resort is the perfect destination for romantic Minnesota fall getaways or fall fishing trips. (There's my shameless plug) But seriously, I think that we will need to book a weekend away for something to look forward to when the house feels a little empty. Plan 3: book a fall weekend with my husband at a beautiful Minnesota resort.


We've all watched family members and friends work through "empty nest syndrome." The happy ones seem to have found stuff to do like volunteering and activities! One of the things I look forward to is rediscovering hobbies and interests that took a back seat to childrearing. Without kids in the house, I also plan to do more traveling in the fall. While we definitely plan to travel together I also look forward to finding time to spend with the girls who have gotten me to this point in life. Girlfriend weekends here we come! Bring on Plan 4 which will be exploring the world outside of our bubble and spending quality time with our people.
One of my sisters recommended the Facebook group Grown and Flown. I have nothing to do with them from a sponsorship perspective but I've found so many of the posts there helpful. Maybe you would, too. I think mostly we will try to focus on being healthy in mind, body and spirit and letting go gracefully through prayer and positive thinking. I hope those of you in our shoes can do the same.