Summer Vacation is Around the Corner!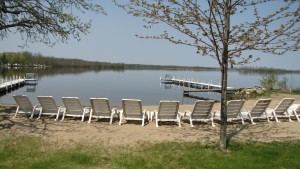 I am thrilled to tell you that it is officially time to think about the coming summer. We can now safely buy sunscreen, bug spray and swim noodles and, if you haven't done it already, go pull the flip flops out of the bottom of your closet. But even better than all that?! It's DEFINITELY time to start thinking about summer vacation at your favorite Minnesota family resort! Last Friday was an unseasonably warm 90 degrees here in Grand Rapids and the warm weather really made the grass grow and the leaves pop on the trees. It is clearly time to bring on summer!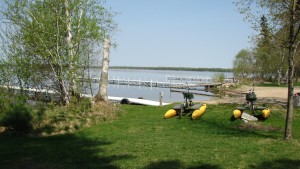 Ice went out on April 14th so we had another early spring this year. It was so nice to have time to get the yard raked and docks in without the rush of an end-of-April ice-out. We pushed docks into the lake a week ago and within a few days Jay had them leveled and ready. I have wonderful cleaners who have been helping me spring clean the cabins and we are more than half way done. We aren't too busy for the coming Minnesota Fishing Opener weekend but by the weekend after Opener our summer season will be off to a busy start! We are looking forward to seeing all of our returning guests and welcoming all of our new ones!
2016 Family Reunion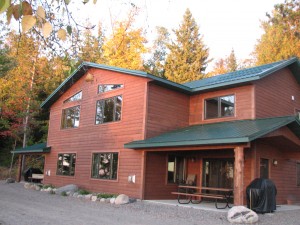 I thought I'd mention in this blog that we have an opportunity that doesn't come up too often during the prime summer weeks. We had a family group that decided to give up their cabins the week of June 25th. That means we have 4 open cabins just waiting to make a family reunion happen! Aspen Lodge will sleep up to 5, Red Oak Lodge and White Oak Lodge each will sleep up to 8 (or they can be rented together as Oak Lodge – a 6 bedroom cabin), and Tamarack Lodge will sleep up to 10 people. Aspen and Oak Lodge sit next to each other so it provides a nice opportunity for your family groups to share outdoor space. We also have 3 of our 4 pontoons availability that week! You can check availability online and even make your reservation online. Feel free to call 218-328-5858 or email if you have any questions!
Well, I'd better go clean something. Hope to see you this summer!
Kim & Jay