We Love Summer Vacation!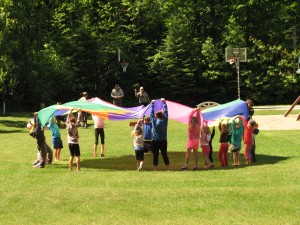 Our summer is fully underway and we are living the high life on the shore of Bass Lake! The weather was more cooperative the last couple of weeks and our guests have taken advantage of it. We LOVE summer so we love seeing people enjoying themselves out fishing or soaking up the sun on our beach. We have a busy life like everyone else so we know how precious time is with family. For that reason it does our hearts good to see grandparents and grandkids outside playing Bocce Ball or Yard Yahtzee! We put up a new basketball hoop and that has certainly seen some action as have the SUPs, hydrobikes, kayaks and hydropaddlers down on the beach! On the cool or rainy days we've had lots of our guests have  taken advantage of our membership with the Children's Discovery Museum/Judy Garland Museum which allows our guests to get in free. And, finally, our twice weekly Kids' Activities have kicked off again this summer with a new leader who is full of fresh ideas and enthusiasm! Overall, things around here have been very busy in the best possible way. We hope that you also get to look forward to a family vacation this summer!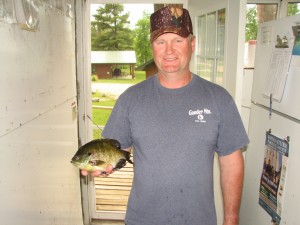 Fishing was tough early in the season thanks to the crazy weather patterns. Temperatures in April reached the upper 70s which hastened ice out and warmed the lake early. Then May ushered in unseasonably cool weather (Temps on Fishing Opener morning were below freezing!) so lake temperature dipped. That see-saw weather pattern lasted through May and into early June. Thankfully temperatures for the last 2 weeks have been more normal and fishing has gotten better. From fish caught last week it is apparent that the bluegill are done with their spawn and into summer feeding patterns. We've seen some nice walleye and photos of nice largemouth that have been caught and released!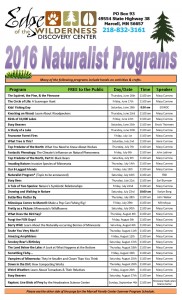 There is a lot to see and do on a summer vacation in the Grand Rapids, MN area. Each summer week in my blog I plan to spotlight an area attraction. This week I'd like to highlight the Edge of the Wilderness Discovery Center located in Marcell, MN. It is a visitor & environmental education center that is home to a variety of interpretive displays & exhibits about the Edge of the Wilderness National Scenic Byway and surrounding area. It includes area information, gift shop, environmental education room, outdoor amphitheater, interpretive trail fishing/wildlife-watching pier, and offers FREE naturalist programs throughout the summer. Summer hours are 8 a.m. to 4:30 p.m., 7 days a week. The Center is located at 49554 State Highway 38, Marcell, MN 56657. For more information call 218-832-3161.
I hope your plans include a Minnesota family resort vacation this summer! If you don't have one planned we invite you to consider our summer openings for your trip Up North!
Kim & Jay