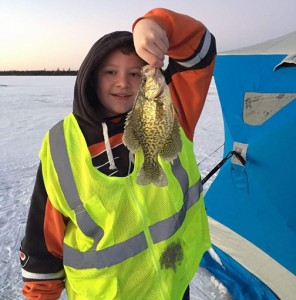 The March Bite is On Bass Lake
Jay's ice fishing report from Bass Lake: March ice fishing seems to be peaking right now as temperatures climbed to almost 50 degrees over the weekend.  Our guests were able to sit outdoors and fish in only a light sweatshirt or t-shirt.  It was a nice break from sitting in an ice house with the heater going!  Warm temperatures were not only a good morale booster but it allowed folks to move around and try new spots instead of being locked down in one spot because it was too cold to move the gear.  Fishing continues to be steady with guests reporting a nice mix of sunnies and crappie.  Ice thickness is still holding at 16-17 inches but the warm weather has created sloppy/wet conditions on the surface. Forecasted weather for this week calls for above average temperatures so we may be looking at the last weekend of truck travel on the lake.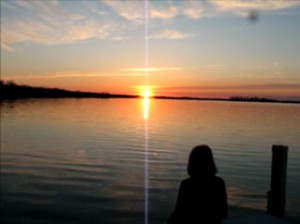 The warm weather and it's hint of spring has already lessened the sting of our short snowmobile season. Last week I was bummed out about the fact that we've been too busy to ride as much as we would have liked. However, spring thaw is in the air and it makes me think of the coming Minnesota vacation season. I'm feeling the excitement of spring cleaning (I know how weird that is!!) and yard work because those are the things that lead us to SUMMER! We are never happier than when the sun shines down on sky-blue water, mornings carry the scent of breakfast and evening the scent of campfire. Our people come back and we get to share a precious slice of time as they rest, recharge and reconnect by Bass Lake. Is that a little sappy? I suppose it is but it's also the truth. Wildwood is our happy place and we invite you to make it yours as well.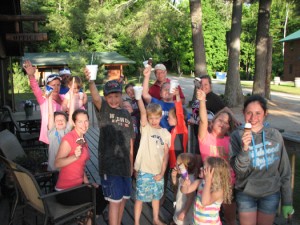 We have moved to a new availability calendar and Reservation Form on our website and believe them to be a little easier to navigate. Feel free to offer us your feedback on the booking process!
Enjoy these last weeks of winter – Minnesota vacation season is right around the corner!
Kim & Jay