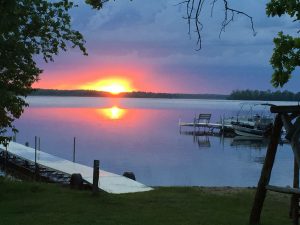 7 Things to Consider While Planning Your Minnesota Family Reunion
Anyone who has ever planned a large group vacation or outing will tell you there are some pitfalls to being the planner. The family reunion planner has an even greater degree of difficulty because it's…well…family. 🙂 Jay and I are starting our 20th season at Wildwood Resort! That's a lot of spent observing the average American family on vacation. As a result, we've developed some opinions about what works and what doesn't when planning a group vacation to a Minnesota family resort. We share them hoping that it makes planning your family reunion or group vacation a little easier.
(1) Start early – Most Minnesota resorts book a year in advance during the prime summer months. It's a good idea to contact the properties in which you have an interest to see what their booking policy is so you know how far in advance to plan. It's also a good idea to speak with those properties about when they usually have multiple cabin openings. At Wildwood we have a very regular clientele that stay through the prime summer so we do not very often have multiple cabin openings in July. As you begin planning ask the properties if there is a time of year you should target if you are looking to book multiple cabins.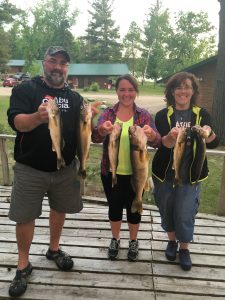 (2) Choose the right property – Make sure that you take time to consider what your group wants and needs from a lodging property. Make sure that the resort you choose caters to the type of vacation in which you are interested. For example, do not choose a fishing camp on Lake of the Woods that caters to anglers if you are going to have littles along who need playgrounds, a beach and kids' activities. Or don't book a MN resort that caters to families if your group is looking for a quiet get-away without kids screaming on the beach! Consider a resort's proximity to shopping, restaurants, medical care and other wants/needs of the group before booking. Make sure you know about any special needs present in the group such as pet-free accommodations or handicap-accessible lodging. If you have campers in your group then look for a resort that offers both cabins and a campground.
(3) Leave your options open – It's a good idea to have a few properties picked out as possible vacation destinations rather than zeroing in on just one. It's hard enough to sync up calendars! So if you are also fixed on one specific resort for your family reunion your options are further limited.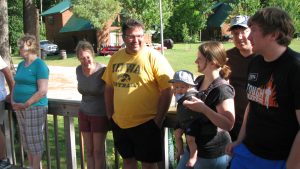 (4) Pick your target dates ahead of time – I always feel badly for the person doing the planning for a family reunion. Family schedules today are hectic so if there are multiple families with kids involved then things get dicey! Decide as a group what length of vacation you are seeking. For example, many Minnesota resorts book by the week in the summer so if you are looking for a long weekend in July just know that it might be a harder order to fill. Ask each of the families involved in your group vacation to give you multiple dates that will work for them so you have the most options possible. Keep in mind that if the intended group is very large then it's unlikely that you'll be able to find dates that work for every single family you'd like included. Know that at some point you may have to choose dates that exclude some people just to keep the plan for your family reunion moving forward.
(5) Know your budget – There are many things that impact the price of a resort vacation including location, time of year, type of accommodations, and length of stay. For most resorts in Minnesota the end of June through the first or second week of August are prime rate weeks. That's because demand for MN summer vacations are the highest at that time of year. If you're planning a group fishing trip to a lake that's well-known for great Minnesota fishing then rates might be highest at Opener than they would be in mid-July. Most importantly, know what price range your group wants to be in and try to keep that in mind as you plan. Savings can often be found by families sharing a cabin and preparing meals rather than eating out or buying a dining plan or by booking your stay during off-peak vacation time.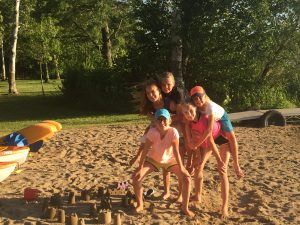 (6) Time of year matters – Think about what is most important to the vacationers in your group and pick your vacation time accordingly. For example, if your group is mostly adults who want to catch fish then target early spring or fall to get great fishing and more affordable rates. If your group is looking for traditional family summer vacation then target end-of-June through the beginning of August and know that you likely will pay top dollar for peak vacation time.
(7) Plan for some space – I love my family completely. Because we don't live near each other we often spend family vacations together. That means that we're usually together for many days at a time including travel time. Because we aren't together regularly negotiating through vacation weeks spent in close quarters can get interesting! We see the same thing in our families who vacation at Wildwood. Sometimes the group is made up of "Friday night friends" who usually do something together on the weekend but have never spent a lot of time together. Other groups are made up of families who don't generally live in each other's pockets so in both situations there can be tension. Encourage your group to be honest about expectations and the need for space. Sometimes the opportunity to have your own cabin and escape the group dynamic for a while is all you need to be able to cope for a week. While it's tempting to share a cabin to save money it can cost you on the personal side in terms of lack of privacy.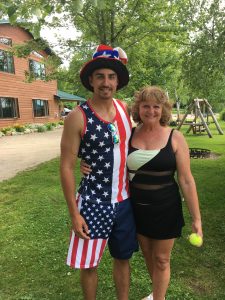 Hopefully you picked up a tip or two from our list that will help you plan your next family vacation or group vacation! We love our life at Wildwood because we get a lot of joy providing the place where Minnesota family vacations happen. If you are still hoping to get your family or friends together this summer we do still have some June and July openings that might fit the bill. We'd love for you to check us out if you haven't already!
Bring on summer!!
Kim & Jay