It's Time to Plan for Your Fall Get-Away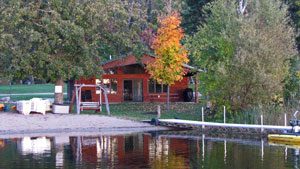 I can't believe our fall season is just around the corner! I'm sure that if I looked back at previous blogs I'd say that line in every single late-August-early-September blog. I know that school supplies have been out since July but I've mostly ignored them because it was still summer.  Fall was a loooooong way off in my mind. But today I realize that I can't tell myself that anymore. The girls start their fall sports practice on Monday and we've already spent a small fortune on back-to-school clothes. I guess summer will come to an end whether we are ready or not!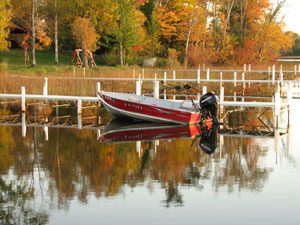 The good thing about the end of summer is that it marks the beginning of fall in Minnesota! Fall at Wildwood is quieter than the summer season and more peaceful. Autumn colors provide a breathtaking backdrop for scenic rides by car, motorcycle, ATV or bicycle. Fall fishermen feel that they have Bass Lake all to themselves and those who choose to unplug and relax find peace and quiet are their most likely companions. In short – fall in Minnesota is beautiful! Come on up any time before the end of October and get a FREE NIGHT after you stay 3. Call us at 218-328-5858 or email for details.
Here are a few other ideas of Things to Do on a fall getaway at Wildwood:
The Reif Center is a local treasure! We are so lucky to have an organization dedicated to "stimulating arts in northern Minnesota" in our community. Check out the amazing list of upcoming events. A Reif performance is a great addition to a stay at Wildwood and thanks to our Hot Lodging partnership with the Reif Center our guests get the lowest ticket price available!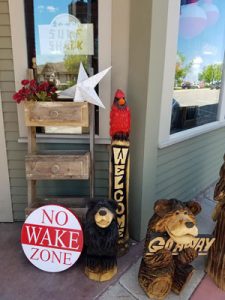 Shop (Hop) 'til you drop! Like many small communities our area has an abundance of unique shopping opportunities. Gift shops and art galleries as well as retail and vintage shops abound offering lots of treasures to take home from vacation. The Vintage North Shops is a group of local Vintage/Collectibles & Gift Shops of Grand Rapids & Bovey who have teamed up to offer the absolute best shopping. Periodically they host a Shop Hop that is a ton of fun.  Their next Hop is October 12th & 13th – don't miss it!
The Forest History Center is a year round favorite among our guests! At the FHS you can "discover the past, present, and future of Minnesota's forests through guided tours of a 1900s era logging camp and hands-on environmental learning programs." There's always something interesting on the Forest History Center Calendar of Events and it's close to the resort so visiting doesn't have to take up your whole day.
The Visit Grand Rapids Calendar of Events is always a great site to visit for area information and a Calendar of Events. You'll find information about art classes through Macrostie Art Center, live music at area locations and fun community events. Don't come north without checking out the Visit Grand Rapids Calendar of Events.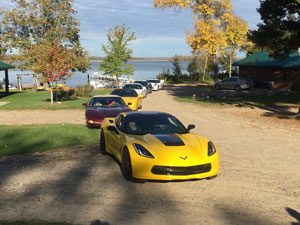 Enjoy these last beautiful days of summer…
Kim & Jay