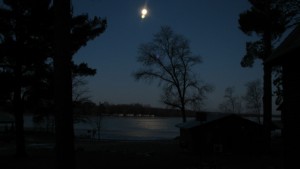 It's Time to Plan a Winter Get-Away Up North!
Here we are again at the end of another year. It's hard to believe especially since its mid-December and we are still seeing temps in the 40s during the day. Bass Lake is iced over but we need daytime high temperatures to stay below freezing before we start making any real ice. The nice fall enabled Jay and I to get Wildwood buttoned up for winter without freezing to death while doing it. We even got some work done on the septic system in the hopes of keeping it from
freezing up like it did last winter. The rain was plentiful through November so with a normal snowfall (hopefully!) the lake level should be good next spring. There's lots of talk about a warm winter but even if it's warmer than normal we could get the snow we need. That's my Christmas wish – just in case you wanted to get us a gift. Let It Snow!!!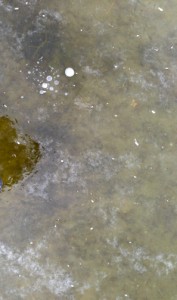 Even without snow Wildwood is a great place to spend a winter weekend. Our area has many groomed x-ski trails – some are lighted – catering to both the novice and the expert. Itasca County has more than 1,000 miles of groomed snowmobile trails and our guests have direct access to them from the resort. Bass Lake is a great fishery and our guests have easy access to 2,400 acres of hard water to fish or spear. Best of all we offer beautiful, new cabins with gorgeous lake views so you don't even have to go outside. It's perfectly acceptable to just relax and recharge in front of the fire with family and friends!
Check our availability and then call or email today to make plans for your Minnesota winter getaway!
Kim & Jay