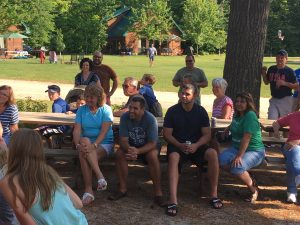 Top 5 Reasons to Vacation at a Minnesota Family Resort
VACATION – It might seem obvious but not everyone vacations. Sometimes you truly can't afford the time off. However, for most of us it really is possible to sneak away for even a few days at a time. Jay and I often forego a winter vacation because we can't afford it or the girls are too busy or the resort is too busy, etc. The truth is, however, that we CAN carve time out to spend time with just our kids. It's really the only time our kids get all of our attention. And when I think of those precious times that we have left home for a vacation I realize those are the memories that really stick out as priceless! Minnesota family resorts are the perfect place to spend a week or even a few days just relaxing and enjoying blue sky and some lake time. Many resorts (like ours this next week!) have last minute openings and will accommodate shorter-than-usual stays in those circumstances. Check out Wildwood Resort's Hot Deals or our Wildwood Facebook page to see what our last minute specials might be but also seek out sites like local CVBs (VisitGrandRapids.com) , local Chambers of Commerce (Grand Rapids, MN Chamber of Commerce) and even ExploreMinnesota.com to find last minute get-away deals.
CLOSE TO HOME – Keeping it "local" is often a good way to capitalize on precious days off. Travel time cuts into your "relaxing" time so try to look into Minnesota resorts that are close to your home. Again sites like ExploreMinnesota.com and Minnesota-Resorts.com offer great ways to do a localized or regional search for a place to stay that's close to home!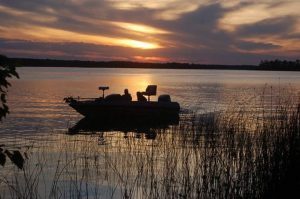 SOMETHING FOR EVERYONE – Not everyone likes to troll around the lake looking for walleye for a fish fry. And not everyone likes to lie on a sandy beach and soak up some summer sunshine. The greatest thing about Minnesota resort vacations is that there is literally a resort for everyone. You can find classic resorts with classic, seasonal cabins; mom-and-pop resorts with updated cabins and modern amenities as well as full-service resorts with restaurants and golf courses. No matter what your idea of vacationing I guarantee you can find a resort that fits you and your family!
EXPLORE THIS GREAT STATE – We belong to a state resort organization and each year at our fall conference we visit a different part of the state. At each location event organizers try to find something unique to do in that area. It always astounds me how many beautiful, interesting, educational and FUN things there are to do in each unique part of Minnesota. In the Grand Rapids, MN area we always like to promote the Forest History Center and the Judy Garland Museum. Folks can visit the Lost Forty to tour an "old forest" with HUGE trees or head west an hour to see the Mississippi headwaters. Our Area Attractions page lists lots of great ideas for stuff to do in our area and most Minnesota resorts do the same on their websites. Take some time to explore museums, local cultural sites, natural wonders as well as the shops and restaurants in the area. Sometimes those are the most unexpectedly awesome parts of vacation!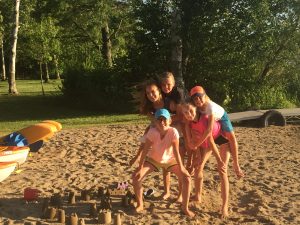 CONNECTIONS – Obviously family vacation is about making connections with family and friends-who-are-family. However, the most amazing thing that Jay and I get to witness each summer is the connections made between our cabin families. Sometimes it's the adults who make a connection that lasts decades. We have many guests who have made connections during their Wildwood vacation that have turned into life-long friendships. We've watched kids develop really beautiful vacation friendships that grow deeper year-after-year with each week they spend together at Wildwood. Jay and I are so blessed to live this life with our guests. Our connection to those who stay with us is a gift that we don't take for granted!
We still have some July openings. That's prime Minnesota summer vacation time! Call us at 218-328-5858 or email us for more information!
Happy Vacationing!
Kim & Jay