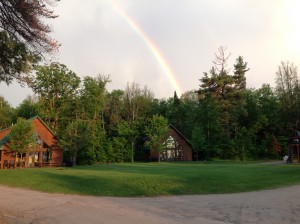 Did you know that June is Minnesota Family Vacation Month?
No? Well you aren't alone because I just made it up. 😉 According to Wikipedia March has National Celery Day and (my personal fav) November has World Toilet Day. So if the potty gets it's day then I think that the Minnesota family vacation deserves a whole month! After all, is there anything better than spending time in the beautiful northwoods of Minnesota with your favorite people?! Summer vacation season is just around the corner so in preparation for the now-famous Minnesota Family Vacation Month you should get to thinking about an early summer vacation. We still have prime June weeks available and we would love to talk to you about them. Check our availability and then give us a call or drop an email!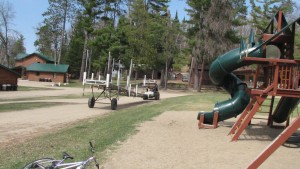 We are readying the resort for our busy season. The weather this week is beautiful so we've gotten a jump on getting docks in the lake. We have finished spring cleaning in six of the nine cabins, too! This is the first spring in our 17 seasons that Jay and I haven't had a "discussion" about when to turn the water on to the seasonal cabins. I always wanted him to turn the water on to the closed cabins as early as possible so we could get them cleaned. But his fear was always frozen-then-broken water lines he would have to repair if he gave in to my demands too early. Ah – the joys of running a business with your spouse!! With all nine cabins winterized now we don't have to have that argument anymore. Cheers to a more peaceful preparation for our summer season!
Gotta run! Enjoy this beautiful weather!
Kim & Jay
P.S. I just had to include the link to the World Toilet Day information.  Love their slogan!!