Normally when I talk about family vacations at our resort I'm talking about other peoples' families.  This week, however, I'm talking about my family as well!  My sisters joined us this last week for 6 wonderful days tubing on Bass Lake, stuffing our faces with our favorite recipes (mmmm….homemade ice cream!) and lots of talking.  (Jay often feels the need to go to his "quiet place" during visits with my family.)  We had lots of fun tubing on Big Mable – especially when Mom and Dad took a turn.  Our girls have such a good time being spoiled by their aunties!!  Our thanks to my parents and sisters for a wonderful week…it's never long enough!
The weather has been pretty perfect again.  Our Iowa guests are enjoying a little break from the heat down south!  We had a BIG rain last Monday night but, fortunately, not much wind.  We got over 2 inches of rain in a short period of time so Jay had to fix the boat ramp and drag the road to remove ruts but other than that all was okay.  At one point looking out the windows of the house it looked like we were in a car wash!  Why can't the rain come in gentle 1/2 inches soakers?!  Oh well, we needed the rain and hopefully some of it soaked in during that pounding.  All of our native gardens look so beautiful right now!  There are so many plants blooming in each bed that I can't identify all of them.  When they look like this I can definitely say they were worth each back-aching minute it took to plant them.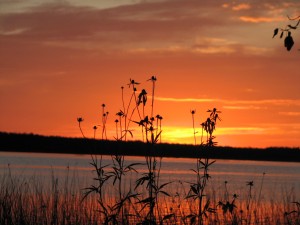 This weekend is Tall Timber Days in Grand Rapids and the White Oak Rendevous in Deer River.  Both are jam-packed community celebrations that are fun for the whole family!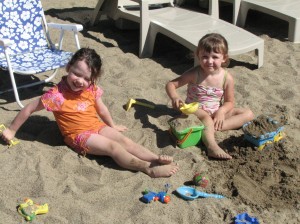 We still have a few openings toward the end of August.  Just enough time to sneak in a visit to Wildwood before back-to-school.  White Pine Lodge is open August 13th and August 20th.  Book either opening for the week for $1700.  That's a savings of almost $800!  Cabin 2 is also open for a partial week from August 20th to August 25th.  Book Cabin 2 and receive our off-season rate of $899.  These offers are good on new reservations only.  Please be sure to mention these specials when you call to book your One-Last-Getaway-Before-Summer-Ends Vacation at Wildwood Resort!
Enjoy these beautiful summer days!
Kim & Jay