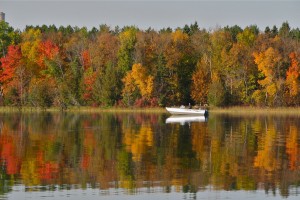 Our availability is posted online for your convenience. You may also check availability by filling out our Availability Form or by calling us at 218-328-5858.
Ready to book your Wildwood vacation? Simply fill out our secure Online Reservation Form and include your VISA, MasterCard, Discover or American Express information. You may also pay your deposit with a personal check or money order. Just print off our Reservation Form, complete it and mail it to the address below with your payment deposit:
Wildwood Resort
35748 Wildwood Road
Grand Rapids, MN 55744
We will hold a cabin for 10 days to allow time for your reservation form and monies to reach us. If the deposit is not received within that time, your reservation will automatically be cancelled. Please list the names of all persons staying in the cabin on the Reservation Form.
Reserve Now
Reservation Policies
Please adhere to a few policies aimed at ensuring all guests at Wildwood have the most enjoyable and memorable stay possible. Thank you for your cooperation.
Reservation Information – Cancellations
Prime Season Cancellations (May-Oct): We understand that from time to time guests must cancel their vacation for various reasons. Please understand that your deposit is non-refundable after January 1st of the year that you plan to visit Wildwood.
Winter Cancellations (Nov-Apr): All deposits for winter reservations are non-refundable and non-transferable from the point of confirmation. Deposits for winter reservations are equal to 25% of the cabin rental.
No one under the age of 25 will be allowed to rent a cabin.
All rentals subject to 6.5% sales tax. Cabin rentals are subject to a 3% lodging fee.
Your submission of a reservation form signifies your agreement to abide by all of our reservation policies and serves as your signature on all credit card processing receipts for deposits and payments due.
Daily visitors are allowed with advance notice and approval. We reserve the right to charge for visitors.
You are financially responsible for the full amount of your stay – no credit will be given for early departures or late arrivals.
No pets allowed on the premises. Please make other arrangements for your pet(s) during your vacation. If you would like to board your pet locally, we recommend Bubbles & Bows (218 327-6079) Itasca Dog Lodge (2183019532) or Great Outdoors Kennels (218-326-9775).
No smoking permitted inside our cabins. Please step outside to smoke. We have provided ash cans outside of each cabin.
No fireworks allowed on the premises.
No Personal Watercraft: No jet skis allowed on the premises.
No Camping: No RVs, campers or sleeping tents allowed.
Information posted on our website is accurate at the time of posting. Substitutions and/or modifications to any and all information, pricing and services may be made at the discretion of Wildwood Resort without notice.
We reserve the right to refuse service to anyone at any time.
Security Policy
We intend to provide you with a safe, convenient and reliable way to do business with us! We use Secure Sockets Layer (SSL) software which is the industry standard and among the best software available today for secure commerce transactions. It encrypts all of your personal information, including credit card number, name, and address, so that it cannot be read over the internet.
Expectation of Privacy
Your private information will be used solely by Wildwood Resort as a means of contacting you or informing you of special offers. We will never sell your private contact information including address, phone number and email address to any other entity.
Check-in
3:30 p.m.
Check-out
9:00 a.m.