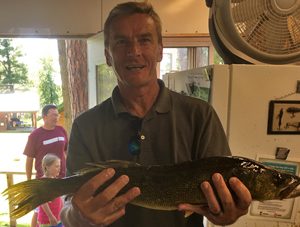 Who's Ready to Fish?!
It's once again that magical time in Minnesota where thoughts turn to live bait and fishing tackle. Tasks involve putting new line on the fishing poles and digging out the life jackets. Plans center around weekends Up North & family vacation after school gets out. Men and women who love to fish are dreaming with eyes wide open about catching The Big One. (Maybe this is the year!) Minnesota Fishing Opener is this weekend and it's shaping up to be a sweet one. No sleet! No ice on the lakes! Just warm sun and the smell of fish guts – what could be better?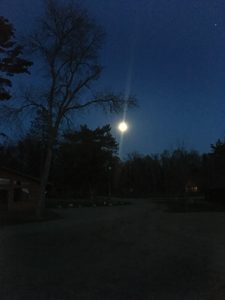 Fishing Opener in the resorter world brings a mix of horror and happy. It's horrifying to think of the ridiculous number of back-breaking chores that have to be done before people show up. But there's happiness at the thought of welcoming back our guests and watching them enjoy their rest. For Jay and I the Fishing Opener is not usually a busy weekend so we will keep cleaning and fixing right on through it. In spite of that the great thing about Opener is that it rips the seal off of a shiny, new summer season. It always feels like a little like Christmas morning! Soon our people will come back and bring stories from their year. They take a full breath of fresh air at a place they feel is pretty magical then they ask us about our families and the eagles next door. Some will be crazy excited at the thought of fishing Bass Lake and burning campfires at night. It's refreshing for us to be reminded about why we work so hard to get ready. It's because to our guests we are the keepers of Wildwood and their memories here. We are caretakers of the Minnesota family vacation and we hold space for people on our little slice of heaven. So this weekend I vow to shake off my backache and ignore the to-do list. I'm going to fill my lungs with fresh air and check up on the eagles next door. Maybe we'll even wet a line or two. We hope you get to do the same. Welcome back, Minnesota Summer, we missed you!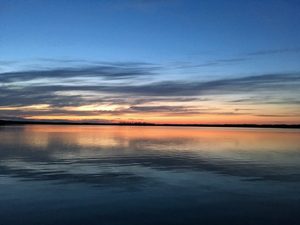 See ya on the lake!
Kim & Jay
P.S. We still have some prime summer weeks open for the coming summer! If you haven't already booked your Minnesota summer vacation we hope you will consider a stay with us. Check our availability and let us know if you have any questions!