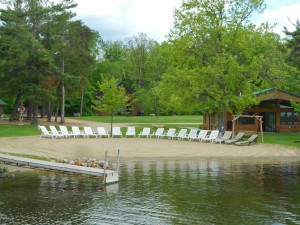 We are so thankful that our summer season has finally arrived!  The cabins are open, the sun is shining and the temperatures are warming so it really seems like we are ready for the Minnesota vacation season to begin. We have guests in and they are catching fish and relaxing on our beach. It's nice to hear kids laughing on the playground and smell breakfast cooking outside in the morning. We have two potlucks under our belt and our kids' activities program starts up again this week. Minnesota Summer Vacation has returned to Wildwood and life is good!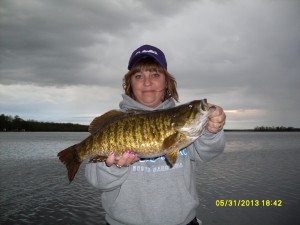 Fishing on Bass Lake has been tricky with the late ice out.  Lake temperatures and feeding patterns have followed along at the same rate as the ice out.  Lake temperature now is hovering in the mid to upper 60s and the bite has finally turned on.  We haven't seen a lot of bluegill yet but we've seen nice walleye, big crappie, largemouth bass and lots of northern.  We even saw a 6lb smallmouth caught and released!
A quick check of the Visit Grand Rapids area calendar shows lots of upcoming events to enjoy during your resort vacation in our area. Grand Rapids and the Itasca County area offer amazing opportunities for the arts, shopping, dining and relaxing!  We are particularly happy about the great educational  programs offered this summer at the Forest History Center and the Edge of the Wilderness Discovery Center.  Feel free to check with us during your stay to find out more about things to do in our area.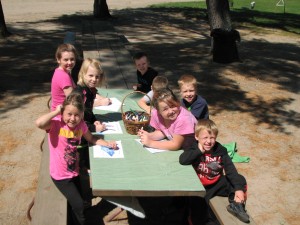 We still have a couple of July openings so if you haven't planned your Minnesota family vacation yet please check out our availability calendar.
Have a great week!
Kim & Jay