Happy New Year, everyone! We hope that 2016 was good to you and that your 2017 is happy and healthy! Please take a moment to read our 2016 Wildwood Newsletter and invite you to share it:
2016 Wildwood Newsletter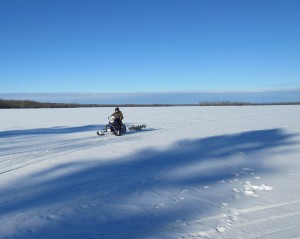 Ice Conditions on Bass Lake
Even though we had a very late ice-over the cold temperatures in December have firmed up Bass Lake quickly. Right now there is 12″ or so of ice on our end of the lake. We haven't had too many ice fishermen in yet but there are lots of folks out there fishing! There isn't enough ice for trucks or big wheelhouses but with cold temps forecasted we are optimistic that it won't be long before conditions will allow them. We only have about 8 inches of snow so snow conditions are fine for both wheelers and snowmobiles on the lake.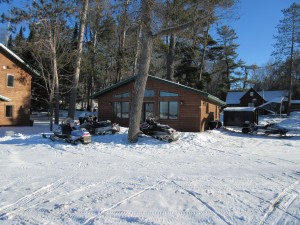 Itasca County Snowmobile Trail Conditions
Right now we are a little light on snow for optimal snowmobile trail conditions. We have about 8 inches on the ground but local clubs are working on the trails. Here are links to area snowmobile clubs and snowmobile trail reports:
VisitGrandRapids.com area trail reports
38er's Snowmobile Club
Itasca Drift Skippers Snowmobile Club on Facebook
Greenway Snowmobile Club on Facebook
Marcell Snowdrifters Snowmobile Club on Facebook
Itasca County X-Ski Trail Conditions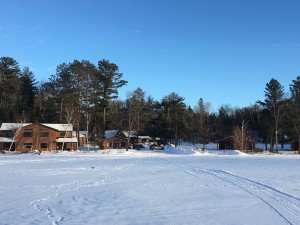 Itasca County is blessed with many beautiful x-ski trails for all levels of skiiers. Although a Christmas ice storm wreaked some havoc on area trails our local Nordic ski club volunteers have been working to get the trails back in shape! You can check x-ski trail conditions here.
Winter is a truly beautiful season in the northwoods and we invite you to spend some time with us enjoying it in 2017.
Blessings to you and your families in the New Year!
Kim & Jay