Minnesota Winter Resorts Instead of a Hotel!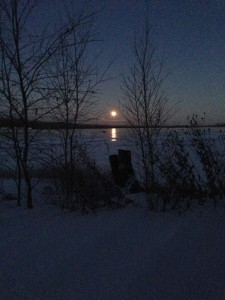 Do you travel for hockey? Maybe your kids are big basketballers? I know a woman from church who seems to travel every weekend to either her son's hockey tournament or her daughter's gymnastic meet. You would think that Jay and I would be big travelers in our off season since we're so tied to Wildwood for 8 months of the year. However, we are two of the biggest homebodies you've ever met. We like our creature comforts. One thing I know for sure is that if we were traveling every weekend we would FOR SURE be hitting up some awesome winter resorts for accommodations while away from home! Have you considered alternatives to hotel lodging while traveling with your teams? Maybe you should! Most winter resorts this time of year offer very comparable (or cheaper!) rates to the hotels. We have fully furnished kitchens so you can prepare team meals and/or save money by not eating out all weekend. Some winter resorts even have indoor pools. Although Wildwood doesn't have an indoor pool (someday I will talk Jay into it!) we do have acres of frozen water for ice fishing and impromptu football games as well as access to hundreds of miles of snowmobile trails. Who said you can't have some winter fun while traveling for hockey or basketball?! With our latest new-cabin project we can accommodate an entire team and their entourage with 9 winterized cabins that feature upnorth warmth and charm as well as cable TV and free Wi-Fi. Think outside the box next time you have to travel with your kid's team!
Here are just a few reasons to choose a resort over a hotel in the destination area of your winter travels:
More spacious and comfortable lodging for the same price (or less!) than a hotel – and usually with an amazing lake view!
Fully furnished kitchens mean you save money by not having to eat out for every meal
Ice fishing – bring your gear and get outside for part of your weekend. Those walleye don't put themselves on your dinner table!!
Minnesota snowmobiling – again…get outside! Sick of the smell of the hockey arenas? Then hit the trails and suck in some fresh air (tinged with snowmobile exhaust) while seeing some of the most beautiful back country in the whole Midwest. Hockey and basketball weekends can be FUN, too.
Bring your skies! We have 9 amazing x-ski trails for all skill levels and you can find similar cross country skiing opportunities in other resort areas, too.
Relax in comfort – you probably don't have to go to every single game, right?! Maybe you can pretend a headache and get some quiet time to read a book or stare out at a beautiful lake. Or better yet…bring your scrapbooking stuff and skip all the games!
Take in a performance while you stay. For instance, we offer guests discounted tickets to performance at our local gem, The Reif Center.
Get educated! We are so lucky to have a facility like the Forest History Center offering year round learning opportunities that are fun and educational. Most resort areas in Minnesota have great historical and natural wonders for you to investigate in your downtime.
Attention Minnesota Ice Fishermen: It's Go Time!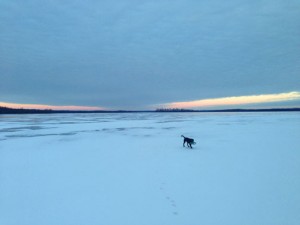 For the first time in recent years we have amazing December ice on Bass Lake! We easily have 10 inches of solid ice with little snow cover. We can't remember a winter when the ice has been so good before our first major snowfall. And yet, mysteriously, the Minnesota ice fishermen haven't started calling! I'm thinking the bug hasn't bitten quite yet so we have just the thing to jump start the ice fishing season. Watch this great video about early season ice fishing put together by Visit Grand Rapids and featuring local guide, Tom Neustrom. Then check our availability and start planning your first ice fishing trip of the season!
That's it for this week, Friends! Best of luck with your holiday preparations…
Kim & Jay