Merry Christmas everyone!
We woke yesterday to some snow so our it's finally looking like Chrismtas around here.  We are still hopeful for more snow but now that the holiday is here the snow might as well hold off until everyoone finishes their traveling!
Life at Wildwood is full of blessings for us.  However, the greatest blessings of all are those of you who have come into our lives because of the resort!  We wish each of you a magical Christmas and a blessed New Year!  We hope to see you in 2012!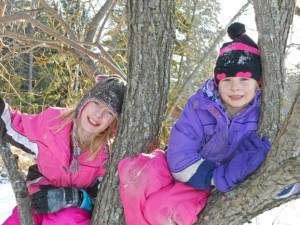 Kim, Jay, Karlee & Katie