We are anticipating the unveiling of our new website very soon! That means I've spent lots of time lately looking at content for the new site. Today I was nosing around in our old blog posts and it was so interesting to read about our life from 10 years ago! I realized a couple of things as I read them: 1) I'm very whiney in the fall after the summer resort season ends (sorry!) and 2) we usually have had at least a dusting of snow by the time MEA weekend comes around.
This year the unseasonably warm temperatures from summer have continued on through fall. We have appreciated the beautiful autumn days as we've worked outside to make the switch from summer mode to winter mode. However, today I'm not thinking about fall – I'm thinking about Minnesota winter get-aways at Wildwood Resort. In honor of the winter that we know will show up sooner or later I've compiled a list of the Top 5 Things to Do During a Winter Get-Away at Wildwood Resort! (in no particular order)
Plan a Girlfriend Get-Away with your favorite girls
Whether it's your sisters, best friends or quilting circle winter is a great time to plan a winter stay at Wildwood! Over the years we've loved being a prime Minnesota winter destination for scrapbooking weekends, quilting retreats, holiday baking and generally frivolous and relaxing time with friends. Many of our girls' groups come year after year to enjoy time with besties away from "real life". We have warm, comfortable cabins perfect for any sized group and we're happy to help with referrals for local activities and service providers.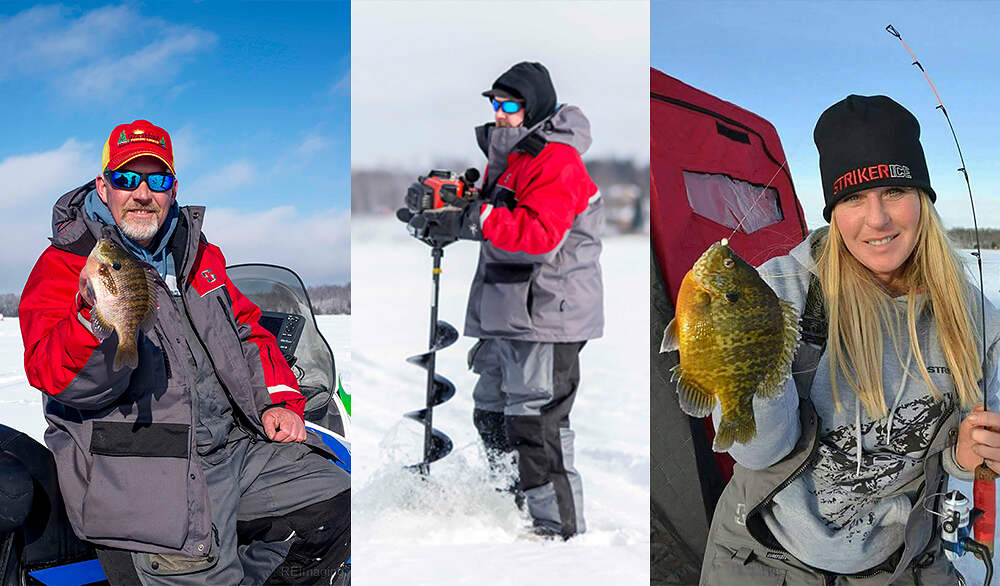 Arrange a MN ice fishing weekend with friends or family
Ice fishing in Minnesota has a long and rich history. There's nothing quite like fishing for big sunfish through the ice. When conditions allow it, Jay plows a road for our guests from the resort to the most popular area on our end of the lake for ice fishing. During years when conditions don't allow him to do so our guests still have easy access via their ATV/UTV or snowmobile. With our unseasonable warm temps it will be interesting to see when Bass Lake ices over this year but rest assured it will happen so check availability today for your winter ice fishing weekend at Wildwood. 
Book a weekend to explore our Minnesota snowmobile trails
We've traveled a fair amount to different snowmobile destinations in Minnesota and it is our sincere opinion that the snowmobile trails in Itasca County are among the most beautiful in the state! Thousands of miles of groomed trails running through heavy forests create the perfect backdrop for a winter weekend Up North. Our guests appreciate access to the county's snowmobile trail system directly from their cabin and love returning to our warm and cozy accommodations at the end of a day's ride.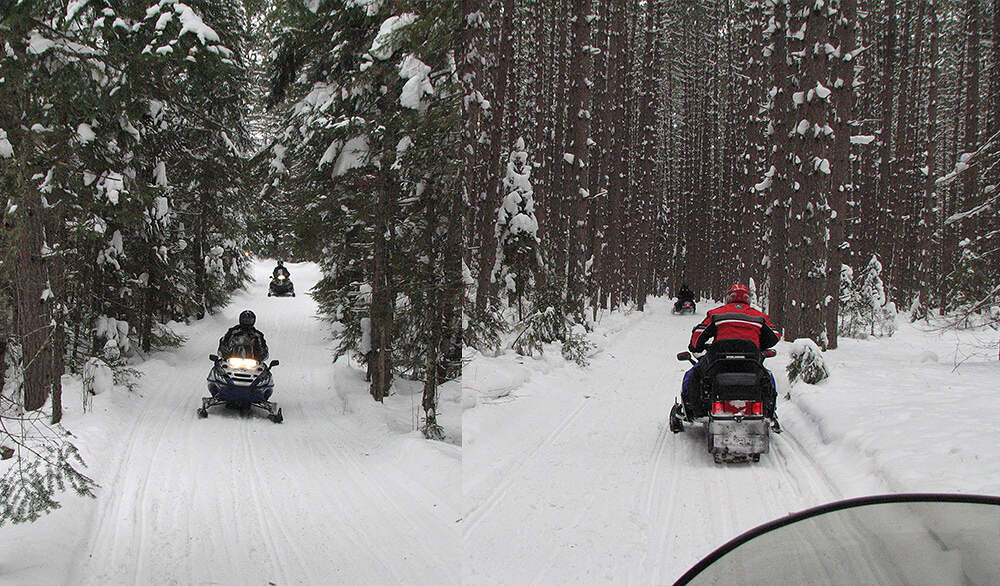 Make plans to experience the outstanding cross-country ski trails in Itasca County
We are very fortunately to have an active Nordic ski club in our area that helps maintain the groomed x-ski trails around Grand Rapids, MN. We are centrally located in the midst of 19 beautiful x-ski trails that range in skill level from beginning to expert and some are lit for night skiing. 
Take an opportunity to relax and recharge at Wildwood – a premier winter resort in Minnesota
Life is just too busy sometimes. And lots of us find ourselves just surviving Minnesota winters instead of THRIVING during them! This winter why not plan a trip Up North and embrace life below zero! Many of our guests use a winter weekend to reconnect with friends and family. Some do that with an active weekend full of winter activities and still others do that through a weekend spent by the fireplace playing cards or games. The HOW you spend a winter weekend at Wildwood Resort does not matter – it's the WHO you make time for that does. 
We invite you to our Minnesota winter resort to relax, recharge and reconnect! Our availability is up-to-date online but feel free to contact us with any questions.