Ideas for Fun Things to do on a Rainy Day on Northern MN Vacations!
Since it is raining on this fine Father's Day I'm going to give you a run down on fun things to do on a rainy day while on vacation at Wildwood!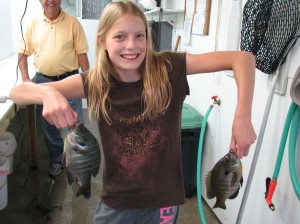 Go Fish! – Unless it's lightening I say go hit the lake. Fishing isn't usually at its best on a hot, sunny day so an overcast day with a little chop to the water is a great day to go catch the lunker of a lifetime and the lifetime of bragging rights that comes with it. Go Fish Bass Lake!
Get all Nature-y! – The Edge of the Wilderness Discovery Center offers a WONDERFUL naturalist program in the summer. Three days each week visitors can learn about bees, birds, bears and bugs as well as how to forage for food and facts about forest fire. Afterwards grab your rain gear and bug spray and hike one of the beautiful trails in Chippewa National Forest.
Learn About Logging! – The Forest History Center offers a very fun and interesting perspective of Minnesota's rich logging history. Besides an Interpretive Center the FHC has a reenactment of a late 1800s logging camp complete with all the characters you would have found in camp 100+ years ago.
Catch A Movie! – Doesn't a matinee sound like the perfect way to spend a rainy afternoon? The Mann Cinema 8 has the latest releases so you can catch up on your summer blockbusters. The Reif Center in conjunction with the Grand Rapids Public Library also offers an Independent Film Series on Tuesday evenings through August 19th. All are free and begin at 7:30 p.m. at the Reif Center.
Check Out the Headwaters of the Mississippi! – The headwaters of the Mississippi located in Itasca State Park is just a quick 1 hour trip from Wildwood. Even in a light rain you'll have fun "walking" across the Mississippi!
Shop 'Til You Drop! – Old Central School is a wonderful, historic collection of shops and dining located in the heart of downtown Grand Rapids. Local favorite, The Purple Pinecone, now inhabits part of the 2nd floor! Besides Old Central School there are shops for every taste and price range. Check out the Shopping page on VisitGrandRapids.com.
Eat 'Til You Pop! – Food is one of the most important aspects of a Jamtgaard vacation. We can have a ton of fun but if we don't eat well then…we're hungry! From steak to hometown diner to Mexican cuisine we've got something for everyone. In fact, you can learn a little more about the dining gems in our area by watching Episode 3 of the Gems of Itasca. Who wants dessert!?
Here's the very best thing about each of the ideas I've mentioned in this blog…they are fun on beautiful, sunny days, too! So rain or shine we've got you covered on your northern MN vacation. We've still got some great summer weeks available so check out our availability and give us a call!
Kim & Jay