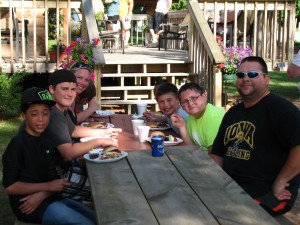 We love summer!  It's so much fun to see our guests enjoy themselves on their summer vacation.  We've all been enjoying beautiful days by the lake  and gorgeous sunsets over the campfire.  Potlucks on Monday nights bring everyone together and our children's activities program entertain the kids twice weekly.  It's hard to believe that we are already at the half-way mark of our summer!  But don't worry…we've got lots of sunsets and sunny days to go before it's back-to-school time.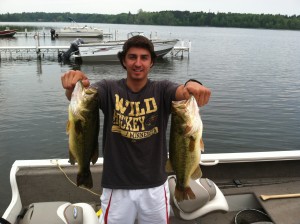 July is a busy month in the Grand Rapids area.  A quick peek at the area events calendar highlights a ton of great events, festivals, classes and performances.  Mississippi Melodie Showboat performances are in full swing this month.  The Church Basement Ladies are back at The Reif Center.   The Summer Concert Series is back this summer and so is the Northern Minnesota Car Show, Tall Timber Days and the White Oak Rendezvous.  The Quilt Minnesota Shop Hop will happen again this August as will the Itasca County Fair and the Grand Slam Amateur Golf Tournament.
I can't imagine a better way to spend a few lazy summer days than with stay at a Minnesota resort.  Can you??
Kim & Jay