Snowshoeing Minnesota Trails at Wildwood Resort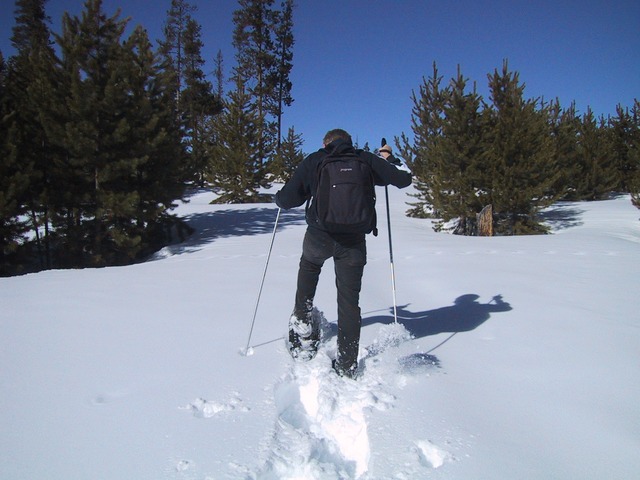 Snowshoeing is a great and easy way to experience Minnesota's pristine Northwoods and winter landscapes. It also provides great aerobic conditioning and is a fun way to spend quality time with family and friends. With today's short lightweight snowshoes, any walker can enjoy winter hiking trails just by putting one foot in front of the other.
Ardent Bicycles in Grand Rapids, MN rents snowshoes! Contact them via email or call 218-999-5470.
Winter Fun at Wildwood
Just strap on a pair of snowshoes and start out from one of Wildwood Resort's cabins on a short trek. We're a great starting point for your snowshoeing adventure. If you prefer, there are many area trails within a short drive of the resort as well.
Plan a Snowshoeing Weekend at Wildwood Today!
Snowshoeing Fact -Did You Know?

Snowshoeing can burn over 1000 calories per hour!
How to Dress for Snowshoeing
Layering is important to wick away sweat, keep you insulated and Snowshoeing at Wildwood Resort is an excellent way to enjoy a Minnesota Winter, protected from snow and wind. Your inner layer should be of a wicking fabric. The middle layer on top should be an insulating layer of wool or fleece. The outer layer should be windproof and either water-resistant or waterproof depending on the climate. Hat, gloves, and sunglasses or goggles are important. Carry a pack with water, snack, map and other essentials. A cell phone is strongly suggested when hiking on winter trails.