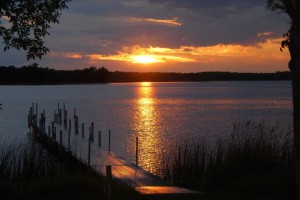 Jay and I are a little sick of winter. So let's talk about summer vacation in Minnesota instead! I'm thinking about MN family vacation with sandy beaches, walleye fishing, relaxation and Minnesota GOLF! We are pleased to partner with two local golf courses offering golf discounts to all of our guests this summer!
Pokegama Golf Course and Eagle Ridge Golf Course have extended an offer to our guests for significantly reduced green fee/golf cart rates. This season all of our guests can take advantage of a $35.00 rate that applies to all rounds at either golf course regardless of the day of the week played. That is a savings of up to $20+ per round!  (We do love discounts!!) Simply decide what day and what course you want to play, verify availability for tee times and we'll give you a voucher to be presented when you check in at the course. Your charges will be added to your Wildwood invoice.  It's so simple! Give us a call or email us if you have questions.
Eagle Ridge Golf Course in Coleraine, MN is a short 15 minutes from Wildwood.  Eagle Ridge golf course is cut out of Minnesota's northwoods overlooking scenic Trout Lake. Open for play in 1996, this 18-hole par 72 championship course laout was designed by Garrett Gill of Williams, Gill & Associates. Eagle Ridge offers an enjoyable round of golf for all players while challenging the serious golfer with many great holes. Breathtaking views, wide fairways and large greens enhance the course which is beautifully tree-lined and sits 100 feet above Trout Lake. There are lake views from several holes that will make you want to play again and again! When you are done playing sit on the large deck overlooking Trout Lake  and have a nice lunch or enjoy a beverage. Also enjoy their practice range, pro shop, and clubhouse with full bar and restaurant. Call 1-888-307-3245 or 218-245-2217 for tee-times or information.
Pokegama Golf Course in Grand Rapids, MN is also a quick 15 minute trip from Wildwood. Pokegama Golf Course of Grand Rapids is a Northland favorite. Guests enjoy their 18 hole layout on the shores of beautiful Pokegama Lake.  Men's, Women's, Senior's and Junior golf associations as well as the Minnesota PGA have chosen Pokegama as a host site for many local, regional, and state golf events. Golfers of all abilities enjoy the well-manicured course which is user-friendly to men, women, boys, and girls of all ages. The very walkable layout can also be enjoyed in a quiet electric power cart with GPS yardage. After play the Pokegama Grill features favorite food and beverages. Enjoy the spectacular lake and golf course views from the front veranda. Contact Pokegama Golf Course via email:[email protected]; phone: 218-326-3444; web: www.PokegamaGolf.com or Facebook: www.facebook.com/PokegamaGolf.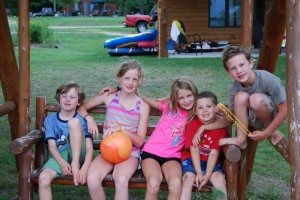 Minnesota Fishing Opener is a short 12 weeks away so summer will return to Minnesota. The sun is getting stronger every day so just keep believing! 🙂
Kim & Jay