No matter how hard it is to believe we've actually made the plunge into fall.  It seems like just yesterday we were in our summer rhythm!  Now we're trying to find a new routine with cabins turning over almost every day. The girls are back in school but it's still a struggle some days to remember to go get them. (!)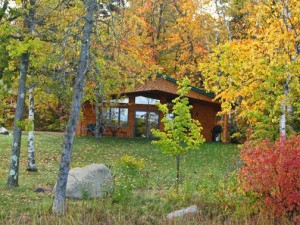 The fall color season has officially began.  I missed it, by the way.  I was just commenting to someone yesterday that the tree I use as my "color meter" hadn't even started to change yet.  But then I actually looked at the tree and, guess what?!  It's changing.  So much for my powers of observation!  I'd say we are at about 25% color around these parts so if you are thinking of coming north for a fall color tour give us a call.  I would say that we will be at peak fall colors in a week or two.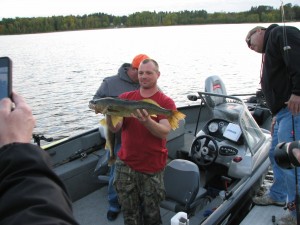 Fall fishing has been really good this month.  We've seen nice bass, big walleye and (as always) big sunfish – lots to brag about in the fish house!!
I've done a poor job of updating this Blog with our summer happenings.  It was a good summer in spite of the storm on July 2nd.  We had lots of fun with our guests and enjoyed warm days, cool swims in Bass Lake and lots of s'mores by the campfire.  I've included some photos from our summer to catch you up.
This Saturday, the 22nd, I'll be in Bemidji at the Sanford Center for the Bemidji Pioneer Press Women's Expo. I'll be talking up Wildwood as a destination for quilting retreats, scrapbooking weekends or girlfriend getaways.  If you happen to be in the neighborhood stop on in and say hi!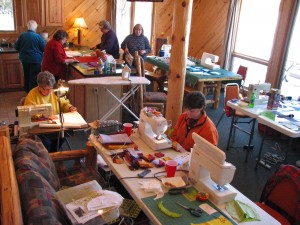 Enjoy those fall colors!
Kim & Jay