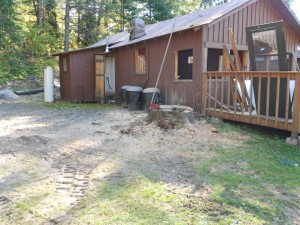 This week we have started the demo of our older cabins. From past experience we knew that seeing the cabins with doors and windows torn out is painful. However, past experience still doesn't lessen the shock of seeing the cabins torn up. We've emptied Cabins 2, 3 & 4 and started the "gutting" of Cabin 1. We've packed up and stored what we'll reuse and we are in the process of selling or donating the rest.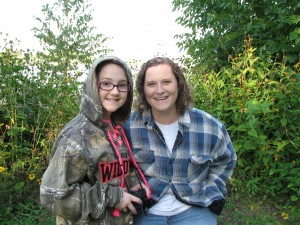 Right now the building are scheduled to be razed the week of October 7th. I included some pictures of the demo but just a word or warning:  some photos may be distrubing to long-time Wildwood guests. :'( You can see more photos of our project as it progresses on the Wildwood Resort Facebook page. (You don't need a Facebook account to see the photos on our page!)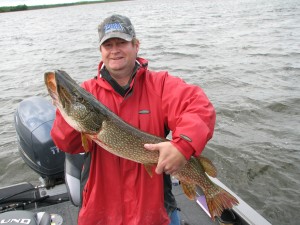 We've had a really nice September with warm temps and lots of guests to enjoy the weather. Fishing has been really good which is a bit of a relief after the wierd summer. The late spring seemed to throw everything off this year…from the vegetation to the spawn so some weeks were ok and others were not so hot. Most guests this fall, however, have gotten into the fish that's good!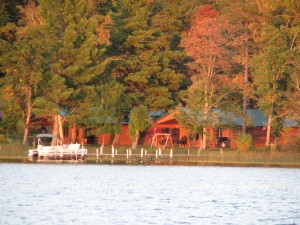 The fall colors are just beginning to show themselves so the season of fall color tours is just starting. Around us I'd say we aren't quite to 25% yet but some of the trees on our property are absolutely gorgeous already. Check here for updated information from the DNR about fall colors in Minnesota!
That's it for now.  Hope you are having a great week!
Kim & Jay
P.S. We'll be debuting our new website SOON!  Stay tuned….