Great Savings on End-Of-Summer Family Vacation!
It's that time of year again when all the big retailers are starting to push back-to-school sales. I hate the reminder that pretty soon our schedule will be dictated by what time the school bus arrives and how much homework there is to get done in the evening. We will even have to start setting an alarm again. The horror!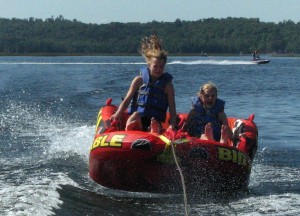 The good news (at least for most Minnesota kids) is that we still have 30 days before we are required to think about anything academic. In fact, here at Wildwood we still have late summer family vacation weeks to talk about! And not only do we have weeks open – we are offering them at off-season rates. That could mean a savings of up to $1200! August 8th week we have a 4 bedroom cabin (Red Pine Lodge) open and for the week of August 15th we have a 2, 3 or 4 bedroom cabin available. (Cedar Lodge, White Oak Lodge or Red Pine Lodge) Check out our availability online and feel free to contact us if you have any questions.
So far the summer of 2015 has been a beautiful one! We've had warm temperatures, wonderful guests and great fishing. I could tell you all about it but I think I'll show you instead. Enjoy these snapshots of what summer and family vacation means at Wildwood Resort!
Kim & Jay