Plan a Fall Getaway to Wildwood!

As much as it pains me to say it – summer is almost over. 🙁 We've had an amazing season under the warm, summer sun but all of the sudden the trees are starting to change and everywhere I look I see back-to-school sales or supply lists. Fall sports have started for our oldest who is going to high school this year and the school calendar has already started bossing us around. We have even been setting an alarm for the last week. (GASP!) It's enough to make this summer-loving resorter hide my head under a pillow!!
The good news is that once we make it over the back-to-school hump we can start to enjoy fall in Minnesota. The weather is usually mild and the fall colors are spectacular. We get to welcome back our regular guests who like to head Up North after the summer busy season is over for some fall fishing and great fall rates on lodging at Wildwood. And sometimes if the moon and the stars align just right Jay and I might even get to go fishing ourselves after sending the girls off to school!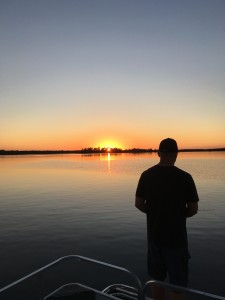 Fall Fishing – Fall is a great time to wile away a few (or a lot) of hours on Bass Lake. As the weather cools fish move into fall feeding patterns and that can mean fast and furious fishing fun! Bass Lake is well-known for its big panfish but the largemouth bass fishing is fabulous as well. In fact bass fishing is probably the type of fishing we enjoy the most! Walleye, northern, crappie and an occasional smallmouth bass are typical fall fishing prizes. Just remember that the smallmouth are catch and release only after September 12, 2016!
Fall Colors – We always say that Itasca County has some of the most pristine and breathtaking snowmobile trails in Minnesota because so much of the county is forested! That same fact makes Minnesota fall color tours just as breathtaking! The timing of peak colors varies from year to year but generally speaking from mid-September through the first part of October you can expect to tour the county amid a kaleidoscope of fall colors and pine green. Are you interested in traveling Itasca County or the Minnesota Arrowhead by motorcycle or by car? If so, take advantage the free fall color tour maps available by download from www.visitgrandrapids.com. Exploring area trails by ATV/OHV is also a fabulous way to experience fall in northern Minnesota!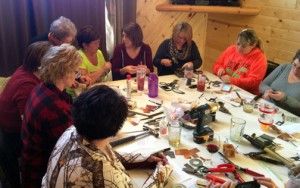 Girlfriend Getaways – While end-of-summer thoughts make me a little sad there is one non-summer thing that brings me joy….Girlfriend Getaways! Our summer is full of MN family vacations. But our off-season is often full of groups of girls who gather around their sewing machines, Cricket Cutters & DVD players to celebrate a weekend away from the everyday grind. Wildwood is the perfect destination for those weekends and we are happy to help you plan the weekend!
Wow! I feel better about the end of my summer! I guess I just needed to be reminded of all the wonderful things about fall in Minnesota. I hope I reminded you about the same. In fact, I hope I encourage you to picture yourself here in a cabin by the lake surrounded by fall colors and the call of the loon. Check our availability or give us a call to start planning your own fall getaway to the Minnesota northwoods.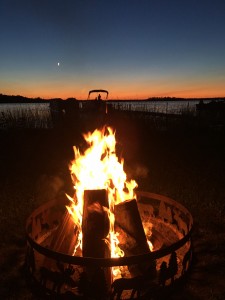 See ya in the school supply aisle!
Kim & Jay
P.S. Here are just a few snapshots from our summer of fun!