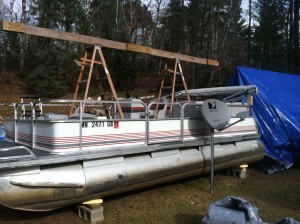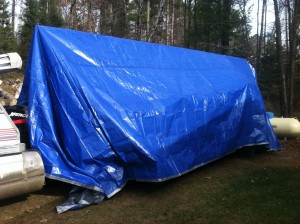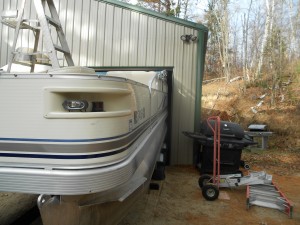 This is one of my favorite times of our year.  It's not like "Top 5" favorite times of the year but it's close…Top 10 for sure.  It follows on the heels of my "Number 1 Least Favorite Time of the Year" which is fall.  Love the weather, the colors and the guests.  Just don't love the back-to-school, clean-every-day, do-I-have-clean-sheets-for-the-cabins part of fall.  Then at the very tail end of my Number 1 Least Favorite Time of the Year comes the "Really, Absolutely Worst Part of the Number 1 Least Favorite Time of the Year" and that is shutting down the resort.  We're tired and we need a rest after 5 solid months of 24/7 (or so it feels) and the last thing I really want to do is shut down the old cabins, stow the boats and pull the docks.  While we are doing the work I realize that it's never as bad as just anticipating doing the work.  Thinking about doing the work is more exhausting than actually getting it done.  Anyway, it took many weeks to get ready for winter but finally…whew!…we are here.  We pulled docks on Friday and Saturday suffering only minor marital strife in the process.  We had the usually hiccups and "what the heck!" moments but overall it's a done deal.  It can snow now without Jay having a major anxiety attack.  We're all(mostly) tucked in for the winter – our nuts are stowed, so to speak – and that's what makes it a Top 10 time of year.  We can finally rest! So now we say, "Bring it on Mother Nature and Old Man Winter!"  We're ready…mostly…pretty much.  Okay – I just thought of something we didn't get done yet.  Maybe just a couple more days and then "Bring it On!"…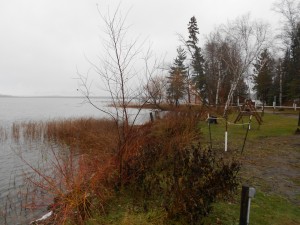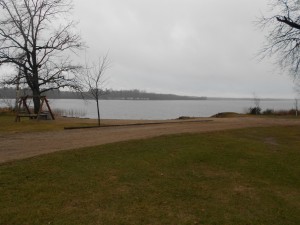 Our Winter Rates went into effect on November 1st and already we've had some fun girlfriend weekends that made me green with envy.  I love sister-mom-aunt-grandma-girlfriend time.  Once I read something in a book that has stuck with me.  Basically the idea was that as moms we 'pour' ourselves out into our families and those we love but if we don't take time to refill our pitchers we'll end up empty.  That's what I always think of when we have ladies' groups in for crafting or relaxing.  Some groups get together to accomplish their scrap booking projects or to finish their quilts and still others just come together to rest.  We had a group in over the last weekend that brought in a massage therapist and a chef.  And another family group a couple of weeks ago that spent time watching and learning how their grandma made their favorite dish.  My husband refills his pitcher with a fall fishing trip each year but I think I would rather go with a massage and girl-talk!  Who's with me?!?!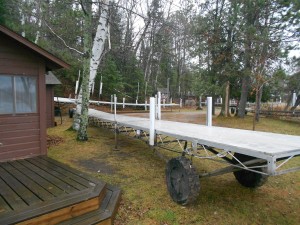 I'll be spending a day or so at the St. Paul Ice Fishing and Winter Sports Show that's being held November 30th through December 2nd at the River Center in St. Paul.  I'll be there representing Visit Grand Rapids as well as Wildwood Resort talking about Grand Rapids as a destination for Minnesota ice fishing trips and Minnesota snowmobiling weekends.  Stop by and say hi if you make it to the show.
That's it for now! Oh…if you're interested in how the docks come out of the lake visit our Facebook page to see some video.
Kim & Jay